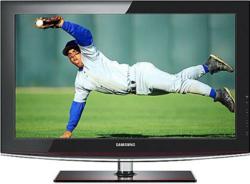 Havelock, North Carolina (PRWEB) July 31, 2012
Purchase any appliances, furniture or electronics, and receive a 15" LCD TV for $99 from The Military Club.
The Military Club wants to make your Summer a great one one with this TV special. Just use promo code 0612 when you place your order at http://www.TheMilitaryClub.com to receive your Television.
"We're going to have other promotions during the summer," said Military Club owner C. Case, "so keep an eye out, because we're not anywhere close to being done. In addition to our outstanding merchandise specials we are also proud to support our customers with up to $15,000 in military financing.—This is an offer unmatched in our industry and one we're extremely proud of in our support for military customers."
For the best deals in electronics, appliances, computers and more, visit TheMilitaryClub.com. Military Club customers can get affordable financing for any of their purchases with a 90 days same-as-cash and 20 percent discount advantage.
Customers can get affordable financing not available through most companies offering military loans with rates often lower than those found with a traditional military installment loan. To find out more about all of the deals offered at the Military Club—including this special giveaway—visit http://www.TheMilitaryClub.com.
###