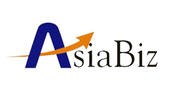 A period of slower growth also functions as an opportunity for enterprises that have opted for Singapore company formation to change tack, upgrade capabilities and find opportunities to grow the business.
Singapore (PRWEB) July 31, 2012
According to a recent announcement by the Monetary Authority of Singapore (MAS), Singapore is set to grow at 1 - 3% this year. The announcement comes on the back of the release of its annual report, the "MAS Annual Report 2011/12".
In its economic outlook, the MAS said that the republic's core inflation is likely to ease to approximately 1.7% by the end of the year. Headline inflation, though, is expected to remain high due to high imputed rentals on owner-occupied homes and private road transport costs. On the other hand, electricity tariffs have fallen and domestic oil-related prices have stabilized.
Nevertheless, MAS is optimistic that Singapore is on track to achieve the projected growth if
the Eurozone crisis does not escalate, US does not fall into a recession and China does not experience a "hard landing." MAS has also pledged to continue in its efforts to tackle inflation and maintain high levels of investor confidence. One of the measures include adjusting the exchange rate-centered monetary policy framework, in order to rein in inflation through two channels i.e. filtering import prices, as well as by moderating economic activity in the export-oriented sectors.
Commenting further, Mr. James Nuben, Head of Tax Division at Asiabiz Services, a Singapore company registration consultancy, said, "We are confident that Singapore continues to be one of the best places in Asia to invest in. Although its financial sector activity remains subdued against the backdrop of the global economy, long-term prospects - especially in areas of asset management, corporate debt market, insurance industry, and the Asian dollar market - remain bright."
According to MAS, in 2011, Singapore-based asset managers tended S$1.34 trillion worth of assets; the outstanding stock of corporate debt increased by 9% year-on-year to S$203 billion; non-life insurance gross premiums recorded 14.5% growth; and offshore non-bank loans grew by 17%.
Furthermore, banks that have opted for Singapore company formation are on track to meet Basel III minimum capital adequacy requirements two years ahead of the Basel Committee's time-line of 1 January 2015. In addition, all fund management companies in Singapore will have to meet the enhanced competency, business conduct, and capital requirements by August this year. Those with assets under management greater than S$250 million will have to be licensed, while those below this threshold may operate under the new registered fund management company regime.
Analysis by Asiabiz shows that the modest growth projection this year would give Singapore businesses the opportunity to take stock and position themselves for an upturn. "Singapore has grown rapidly, by approximately 5.8% annually over the last half-decade. A period of slower growth also functions as an opportunity for enterprises that have opted for form a Singapore company to change tack, upgrade capabilities and find opportunities to grow the business. Furthermore, given the measures taken by MAS to fortify our financial sector through strong regulation and supervision, we are optimistic that Singapore will continue to be one of the best places to live, work and play in Asia," added Mr. Nuben.
ABOUT ASIABIZ SERVICES
Asiabiz Services is a Singapore-based consultancy that offers business solutions for both local and foreign professionals, investors and entrepreneurs. Our areas of expertise include Singapore company registration, incorporation, offshore company setup, accounting, taxation and other related corporate services. Asiabiz Services also provides work visa and immigration services for foreign professionals wishing to relocate to Singapore.
120 Telok Ayer Street, Singapore 068589
Phone: +65 6303 4614
http://www.asiabizservices.com