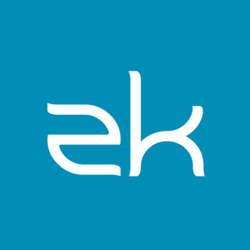 ZK is a highly productive open source Java framework for building amazing enterprise web and mobile applications.
London (PRWEB) July 31, 2012
Many believe that poverty alleviation can be done through sustainable community development, and among them education plays as one of the most important roles in helping children to learn, think and make a difference to their lives and future. Having this in mind, however, even until today Schools in Africa and other poverty stricken areas are lacking adequate management information systems to support their administration. There is no transparency of class attendance, student records, teachers' profiles, no standardized curriculum and the quality of education is generally low.
As part of the technology industry, what we can do at the least is to provide them with what we do best i.e. to provide a better administration system to help them organize and execute education a bit easier which is what this project is about. Originally, ZK Framework already offers special program to emerging and developing countries to narrow down digital gap and to encourage software development, so when A. Egal, a Holland developer, contacted us about leveraging ZK's power to create a system for African schools, we were more than willing to take part as we admire and encourage such good act and also sees it as part of fulfilling our social responsibility.
Developed by Abdullahi Egal and sponsored by HIRDA, this project aims to enhance the quality of education, standardize curricula, promote unity of educational organizations, give transparency to school activities, and provide educational opportunities for school children. HIRDA is a non-profit organization founded in 1998 to promote gender equality and education rights to school aged children in poverty stricken areas to create better perspective for their future. In this project, HIRDA also takes up the role of deploying the system on schools and training teachers to get familiar with the system while A. Egal also created a manual and some training videos to assist teachers in Africa to get started on the system.
To create a system as such, there are a few limitations that must be considered; one of them being the lack of computer knowledge. Teachers in developing countries are generally not that familiar with computers and don't have much experience in applications. Therefore, this education management system must have an easily understandable UI with a low learning curve yet containing all the essential functions. To serve this purpose, ZK was chosen as the framework on the presentation layer because of its easily understandable GUI as well as its efficiency and productivity in development phase. Not only ZK has a rich set of components and an easy way to develop large applications, its components are also easy to customize and could be easily integrated with other frameworks like Hibernate and Spring. "ZK had really boosted my productivity, and made it possible to create a full school management system within a short period of time" says A.Egal.
Currently, this education management system is in its research phase and is now used as a pilot in two schools for close monitoring. It is anticipated to support 100 schools before the end of 2012 and add an additional 150 schools every year. ZK will also continue to provide cutting-edge technology for the system and wish all the best that the program will proceed with great success.
If you are interested in contributing or utilizing the system, please contact Abdullahi Egal via abduegal@gmail.com
To read more about the case study, please visit here.
About Potix
Potix Corporation develops and supports ZK, the leading Java based Ajax solution. Innovation is the most driving force behind the growing Potix. Potix delivered the first Ajax framework to support Java and Android phones, the first embeddable Ajax spreadsheet, and the first to synergize the power of pure Java, markup and scripting languages.
ZK has more than 1,500,000 downloads since its first release in late 2005. ZK is deployed by a large number of Fortune Global 500 companies, including Barclays, Societe Generale, Swiss RE, eBay, Roche, Deutsche Bank, Sony, Sun Microsystems, Audi, EMC and Toyota, providing them with the ability to rapidly create rich Ajax enterprise level applications.