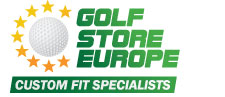 "Some of our customers prefer the anonymity of shopping on the web, whilst others like to come into our shop" - Golf Store Europe representative
(PRWEB UK) 31 July 2012
The shop, which will cover approximately three thousand feet, will be well stocked with a large percentage of the specialist golf equipment and clothing currently on offer from Golf Store Europe's online store, which supplies goods to the UK and Europe.
Dermot Hegarty, the director of Golf Store Europe, has driven his business to dizzying new heights since he opened his first shop in Springtown in 2006 and now manages a warehouse close to the town and runs another store at Buncrana's North West Golf Course.
A representative from Golf Store Europe has the following to say about the launch.
"Though we have been experiencing a huge spike in sales from our website, we know there's still a market for physical golf stores," he explains. "Some of our customers prefer the anonymity of shopping on the web, whilst others like to come into our shop and get a real feel for our golf equipment before making a purchase – we wanted to appeal to both types of consumer and are lucky enough to have been in a position to make it happen".
The company has also discussed plans to open another new shop, the details of which are yet to be announced.
GolfStoreEurope is Europe's leading provider of specialist golf equipment. Based in Ireland and boasting stores up and down the country, the retailer also gives customers the opportunity to order an array of top golf accessories on the web – head over to golfstoreeurope.com and check out the ever-expanding range of products now available at the click of a button. The staff at the company emanate a clear passion for the sport and so are able to cater for both amateur and professional golfers alike.