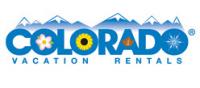 Throughout the Vail International Dance Festival, there are numerous free in-town performances and interactive events.
VAIL, CO (PRWEB) July 31, 2012
The Vail Valley Foundation presents the 2012 Vail International Dance Festival will go on sale Tuesday, March 6 at 11am (MST). Performances will take place July 29 through August 11 at the Gerald R. Ford Amphitheater in Vail while community events will be held in the streets and villages throughout the Vail Valley. Attendees and participants from around the world are staying in Vail vacation rentals through ColoradoVacationRentals.com.
Under the leadership of Artistic Director and former New York City Ballet Principal Dancer Damian Woetzel, the 2012 Vail International Dance Festival (VIDF) will host a total of 10 performances. A special performance UpClose: Stravinsky by Balanchine, will celebrate the 40th anniversary of the New York City Ballet's landmark Stravinsky Festival.
The 2012 Festival also features the highly anticipated International Evenings of Dance on Friday, August 3 and Saturday, August 4 at the Gerald R. Ford Amphitheater, with featured performers from the New York City Ballet, American Ballet Theatre, Boston Ballet, Fang-Yi Sheu & Artists Dance Company, Alvin Ailey American Dance Theater, Pacific Northwest Ballet and international guest artists. The evenings also feature musical accompaniment by the acclaimed string quartet Brooklyn Rider.
ColoradoVacationRentals.com helps connect travelers with private Vail vacation accommodations near the Ampitheater, offering an alternative to expensive hotels.
With plenty of competition for lodgings in Vail during the festival, this beautiful ski resort town, travelers to Vail are booking short term lodgings for their stay, and a Colorado vacation rental property offers home-away-from-home comforts.
Festival Artistic Director Damian Woetzel says this year's festival represents a remarkable variety of innovative choreographers, and recognizes the challenge and need for dance to relate to the present day. The Gerald R. Ford Ampitheater is a spectacular outdoor venue that seats 1,260 guests in covered seating, and an additional 1,300 on its expansive grassy hillside, surrounded by the a breathtaking view of the Rocky Mountains.
Among the festival's world premieres is a new Lamentation Variation, choreographed for the Martha Graham Dance Company by Doug Varone. Dancers performing include Fang-Yi Sheu, Wendy Whelan, the Martha Graham Dance Company and Ballet X.
John Romano of ColoradoVacationRentals.com says that, in addition to privacy, Vail vacation home and condo rentals offer amenities like a full kitchen and laundry room.
"People have been taking advantage of vacation rental properties for short visits in places all across Colorado for years because of the convenience and cost savings," Romano says. "We make it easier for vacationers to connect with homeowners who want to rent their properties out to private parties."
"Our job is to make sure travelers and property owners connect, making it much easier for travelers to find the right place to stay, something that will suit their needs and easily suit their budget."
Throughout the Vail International Dance Festival, there are numerous free in-town performances and interactive events, as well as master classes and educational opportunities including the now year-round Celebrate the Beat dance education program for local students.
For more information on booking private vacation rentals in Vail or anywhere in Colorado, visit the ColoradoVacationRental.com website.
###