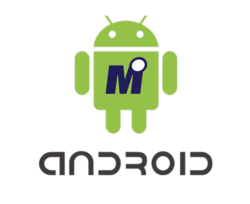 Like police, couriers dispatch tasks to field staff, these tasks see changes in status, they need ETAs and updates, and are facilitated by maps, GPS and close team communications."
(PRWEB) July 31, 2012
Marrying Samsung's Galaxy Note smartphone with a new enterprise app for couriers and short-haul expediters, Mobile Innovations President and Founder Gary Bauer cites his company's experience with mobile law enforcement as a key driver. Known as a market leader in BlackBerry and PlayBook apps for law enforcement, Mobile Innovations is broadening the Mobile Innovations brand offering with this new market entry.
"Apart from very obvious differences like security and safety, there are actually many similar requirements shared by police services and delivery operations teams," Bauer points out. "They both dispatch tasks to field staff, these tasks see changes in status, they need ETAs and updates, and are facilitated by maps, GPS and close team communications."
With Android becoming a leading platform, Bauer recognized that his development team could leverage their vast experience for field dispatch apps where security is not a critical requirement. So while other Android developers were focused on games and consumer apps for smartphones, Bauer's enterprise developments continue. As well as focusing in on one area of business, Mobile Innovations also focused on only one device. Rather than looking to develop for a wide range of smartphone and tablet makes and models, they started with full attention on the Galaxy Note.
Mobile Innovations developed its app specifically for the Galaxy Note because of this device's unique smartphone-meets-tablet form and function. With is large five point three inch by three inch form factor, lightning fast, crystal clear Google Maps capability, touch screen and stylus for signature capture - as well as camera for barcode scanning and package condition verification - the Note replaces the need for a multiplicity of standard courier-issue equipment such as a mobile phone, a GPS unit, a clip-board and a pen.
With Mobile Innovations' new enterprise android courier app and a Note, any courier can quickly see a full list of jobs, choose to do one or more, map out a route, see other jobs in the area, report ETAs, and report his or her progress along the way. Each MobiNote courier can acquire signatures, scan bar codes and verify package damage or delivery impediments with time-stamped photos and send them to a dispatch server in seconds. What's more, central dispatch has 100% visibility and status awareness at all times.
Having spent the past few weeks working with the Adroid development toolkit and user interface, the Mobile Innovations development team made their app look and run like a native Android front end. Familiar pinch sizing, Android-like icons and finger swipe touch-screen functionality are major advantages accentuated by the large form factor, clear, lightning fast Google Maps, and crisp overall visualization.
The new enterprise app is now available on a one-time, per user fee basis, and is operable under any major carrier voice and data plan.
###
Mobile Innovations is a privately held company dedicated to enhancing police services and courier operations with the most advanced mobile data products available. Based in Niagara Falls, Canada, Mobile Innovations also has operations in Toronto and works with over fifty agencies and couriers across Canada, the United States and in the United Kingdom.