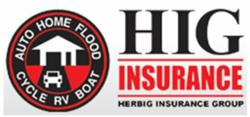 It is crucial for Florida homeowners to be prepared by purchasing the proper insurance.
Heathrow, FL (PRWEB) July 31, 2012
Florida insurance agency, HIG Insurance Group, provides tips to help its community have a safe hurricane season. Since it is hard to predict how hard Florida will be hit with hurricanes and wind storms this season, it is best to prepare for the worst case scenario.
According to the National Hurricane Center, hurricane season begins June 1st and ends November 30th, which means that now is the best time to prepare. Hurricanes can cause catastrophic damages due to high winds, usually exceeding 155 miles per hour. Florida homeowners may suffer a variety of damages, from wind-damaged roofs to flooded homes and valuables.
To keep damages to a minimum and keep safety first, it is important for Florida residents to prepare. Here are a few tips to follow:

Build an emergency kit with food, water, batteries, flashlights, medications, etc.
Plan a family communications/evacuation route
Board up all windows beforehand
Reinforce garage doors
Keep trees and shrubs well trimmed to make them more wind resistant
Bring all outdoor furniture, décor, garbage cans and other loose items inside
Have a generator installed for emergencies
Consider building a safe room in the basement
Most importantly, it is crucial for Florida homeowners to be prepared by purchasing the proper insurance. Florida home insurance, flood insurance, valuable article coverage and even renters insurance should be in place for the worst case scenario. Those with coverage are sure to have a much easier time dealing with hurricane aftermath than those without. Luckily, HIG Insurance Group is ready to speak with locals about each and every one of these policies. Contact the agency for more information or a free quote before it is too late!
About HIG Insurance Group:
With four convenient locations throughout the state, HIG Insurance Group is a full-service Florida insurance agency that has prioritized customer satisfaction since day one. We continue that today by helping individuals, families and businesses with risk management and, of course, insurance. Florida is our home and we believe we can strengthen our community with the services we offer. We take pride in creating long-standing relationships with each client who insurance with us.