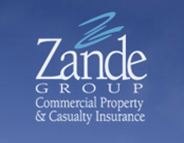 The "Virtual Insurance Office" and custom "Virtual Insurance Agent" have been designed to increase consumer engagement.
Northbrook, IL (PRWEB) July 31, 2012
Illinois insurance agency, Zande Group, is excited to announce its new website and accompanying digital marketing campaign, aimed at enhancing the way through which the agency connects with, markets to and serves the Illinois community and beyond.
Zande Group has partnered with Astonish, an insurance marketing and insurance sales training company that specializes in modernizing the independent insurance industry in order to create a revolutionary new online marketing campaign. The agency is proud to unveil its interactive "Virtual Insurance Office" and custom "Virtual Insurance Agent," which have been designed to increase consumer engagement and provide the visitor with a more personal and educational overall experience. The Astonish campaign is also designed to help Zande Group both find and keep new, prospective clients, allowing the Illinois insurance agency to successful grow its business and clientele.
The agency's new and improved interactive website, http://www.zandeins.com/, was created with a great goal in mind: to make the online insurance shopping experience much more educational and intuitive for business owners and professionals that are seeking very specific commercial insurance services. The website is divided into clear product categories, from business insurance to risk management services. This new design makes it nearly effortless for its customers to find exactly what type of coverage they are looking for.
Zande Group is ready to handle the unique needs of Illinois businesses and beyond. Whether a client is interested in learning more about risk management or looking for a free Illinois business insurance quote, Zande Group has it all. Prospective clients should fill out a free request form on the agency's new site, get social with the agency via social media sites or simply give the agency a call at (888) 488-0208.
About Zande Group:
Located in Northbrook, Illinois, Zande Group specializes in solving even the most difficult insurance and risk management problems for corporations to small businesses. Its agents are able to provide clients with tailored commercial insurance solutions, locally and throughout the United States. The agency represents top carriers, which allows it to build a unique and comprehensive insurance package that caters to the specific needs of a company. Whether business owners are in need of liability coverage, workers compensation or even risk management, Zande Group has it all.