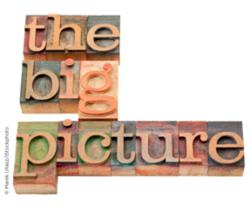 As we stand on the brink of a new scientific age, how researchers should best communicate their findings and innovations is hotly debated in the publishing trenches.
New York, NY (PRWEB) July 31, 2012
Novel publishing platforms are being developed at dizzying rates: GigaScience, F1000 Research, PeerJ, eLife are 4 new scientific journals, disseminating information 4 different ways. To examine this phenomenon, the August issue of The Scientist magazine brings together 12 prominent researchers, publishers, and information scientists to debate how best to present today's increasingly complex and data-heavy scientific research. The rise of the Internet has put a new face on the dissemination of information, challenging both researchers and publishers to find innovative ways to communicate scientific findings swiftly, cheaply, and effectively.
The contributors dissect the problems facing scientific publishing today, considering: Is peer review valuable? Is the subscription-based business model dead? Should all scientific research be openly accessible? Who should pay to publish, who to read? What problems plague open-access publishing as it is now practiced? Is the journal impact factor a barrier to innovation? The contributors also predict what changes to expect in the next 10 years.
Two complementary opinion pieces examine the rise of predatory open-access publishers who exploit the model for monetary gain and the need to establish transparency index that grades journals on how well they share information.
About The Scientist:
The Scientist has informed and entertained life science professionals around the world for over 25 years. The title provides innovative print and online coverage of the latest innovations in life science research and industry developments including trends in research, new technology, news, business and careers. We reach the leading researchers in academia and industry that are interested in maintaining a broad view of the life sciences by reading insightful articles that are current, concise, accurate and entertaining. For more information about The Scientist, visit http://www.the-scientist.com.
END
###