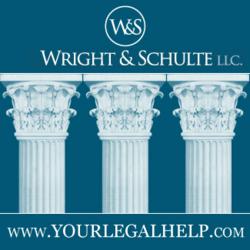 Wright & Schulte LLC offers free lawsuit evaluations to victims that suffered serious injuries that may have been caused by Skechers Shape-Ups. Visit www.yourlegalhelp.com, or call 1-800-399-0795 NOW!
Dayton, OH (PRWEB) July 31, 2012
The national, unsafe consumer products law firm of Wright & Schulte LLC has filed Skechers Shape-Ups lawsuits on behalf of three women who sustained serious injuries, allegedly due to their use of Skechers Shape-Ups toning shoes. All of the lawsuits were filed in the Skechers Toning Shoe Product Liability Litigation (MDL 2308) now underway in U.S. District Court, Western District of Kentucky. The complaints name Skechers USA Inc., Skechers USA Inc., II, and Skechers Fitness Group as Defendants. (Complaint Nos. 3:12-cv-00382-TBR, 3:12-cv-00398-TBR, and 1:12-cv-00113-TBR).
According to the lawsuits, Skechers markets and promotes its toning shoes as footwear that will provide countless health benefits including improved cardiac function and orthopedic benefits. The toning shoes' rocker bottom soles are designed to create instability and to change gait mechanics. The complaints allege, however, that it is well established in the medical literature that changing one's gait can and does cause chronic injuries. Such injuries include stress fractures, joint injuries, tendon and ligament injuries, and acute injuries from falling. In fact, the lawsuits point out that as of May 2011, Consumer Reports has documented that Skechers has seen more reports of injuries or complaints than any other product in its database. The Plaintiffs further allege that toning shoes provide no additional health benefits than do regular athletic and walking shoes, pointing to an independent study commissioned by the American Council on Exercise that concluded: "There is simply no evidence to support the claims that these shoes will help wearers exercise more intensely, burn more calories or improve muscle strength and tone."
All of the Plaintiffs allege that after seeing many television and print advertisements touting the benefits of Skechers Shape-up toning shoes, they unknowingly purchased shoes that provided no additional benefit to their health. Instead, they were lulled into purchasing a dangerous product that the Defendant knew produced a substantial risk of causing chronic injuries and inducing falls. As a result of their injuries, the Plaintiffs allegedly incurred significant medical expenses, could incur future medical expenses, and have suffered physical pain and mental anguish. Additionally, they are at increased risk for future health problems and disability, according to their complaints.
According to Wright & Schulte LLC, the lawsuits are among dozens pending in the Skechers Shape-Ups multidistrict litigation in the Western District of Kentucky, and the firm expects that more plaintiffs will join the litigation in the near future. In May 2012, Skechers, USA, Inc. reached a settlement with the U.S. Federal Trade Commission (FTC) to pay $40 million to resolve charges that the company made deceptive claims about the health and fitness benefits of its toning shoes, including Skechers Shape-Ups. While the FTC's settlement does not address injuries allegedly caused by Skechers Shape-Ups, which is the focus of the lawsuits currently pending in Kentucky, Skechers is required to pay refunds to consumers who purchased the company's toning shoes. The settlement also bars Skechers from making future claims about certain health and fitness benefits "unless they are true and backed by scientific evidence."
Wright & Schulte LLC offers free lawsuit evaluations to victims of alleged Skechers Shape-Ups injuries. If you or a loved one suffered head trauma, broken bones, dislocations, tendinitis or another serious injury that may have been caused by Skechers Shape-Ups, please visit http://www.yourlegalhelp.com, or call 1-800-399-0795 to learn more about your options for legal recourse.
About Wright & Schulte LLC
Wright & Schulte LLC, a leading personal injury firm, is dedicated to the belief that America's legal system should work for the people. Every day, the attorneys of Wright & Schulte LLC stand up for the rights of people who have been injured or wronged by defective drugs and their side effects, complications from defective medical devices, and unsafe consumer products, and fight tirelessly to ensure that even the world's most powerful corporations take responsibility for their actions. If you're looking for a law firm that will guarantee the aggressive and personal representation you deserve, please do not hesitate to contact Wright & Schulte LLC today. Free case evaluations are available through http://www.yourlegalhelp.com, or call 1-800-399-0795.
Contact:
Wright & Schulte LLC
812 East National Road
Vandalia, Ohio 45377
1-800-399-0795