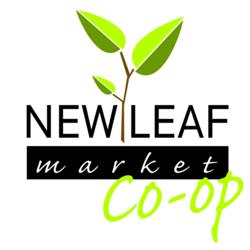 Tallahassee, FL (PRWEB) July 31, 2012
In an effort to give back to the community by supporting the environment, New Leaf Market in Tallahassee, Florida announced that it is now offering two new ways to reduce and recycle. New Leaf Market now offers energy saving LED lights and a reusable bag discount.
In early May, New Leaf Market replaced its existing lights with cutting edge LED lights manufactured by Cree. The new lights are brighter and purer and make it easier to read signs in areas like the deli and bulk foods section, which were previously dim. The new Cree CS18 LED Linear lights have a lifetime of 75,000 hours and will provide New Leaf Market with 57 percent energy savings. Over the life of the lights, New Leaf Market will save more than $28,000.
In April, New Leaf Market began instituting a reusable bag cash incentive ($0.03 per bag) to encourage customers to bring and use their reusable bags. Since then, New Leaf Market staff reports that over 10,100 reusable bags have come through the registers.
"Efforts to reduce paper waste are not new to us," said General Manager Larrane Hartridge. "The Co-op has increased its office waste recycling, recycled over 66 tons of cardboard last year, and sells its reusable bags at cost to make them more affordable to customers. We are hopeful that this reusable bag incentive will drastically reduce the use of paper grocery bags at New Leaf Market."
New Leaf Marketing will continue to discover innovative ways to help the environment and operate with increased energy efficiency. For further information about New Leaf Market products and services, visit their website at http://www.newleafmarket.coop.
About the company:
New Leaf Market, founded in 1974, is located at 1235 Apalachee Parkway in Tallahassee, Florida. They offer wholesome locally grown and produced organic foods including produce, grocery, frozen, refrigerated and health and body care products. The beer and wine department now includes 16 feet of chilled microbrews and over 300 types of organic wines. The deli menu has been expanded and includes Panini sandwiches, rotisserie chickens, smoothies, expresso and breakfast, lunch and dinner items. A fresh meat and seafood department offers all-natural meat and fresh from Florida seafood. New Leaf Market educates the community about the products they sell. They consider it their contribution to a healthier future generation. Visit their website at http://www.newleafmarket.coop.