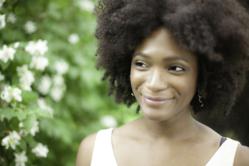 "The success of my blog is something I never anticipated...but I feel like this is the right time to re-introduce myself to my readers." - Cora, a.k.a. 'Treacle' of The Lingerie Addict
Seattle, WA (PRWEB) July 31, 2012
Cora Harrington, the founder of The Lingerie Addict, is ready to reveal her real name. Ms. Harrington founded The Lingerie Addict in 2008 under the pen name "Treacle Tart" and it has since gone on to become one of the most popular lingerie blogs in the world.
The Lingerie Addict blog receives 100,000 visitors per month and has been featured in many major media outlets like The Huffington Post, Today.com, Time.com and The Washington Post. In addition, The Lingerie Addict's social media platforms have a combined following of over 40,000 people.
"The success of my blog is something I never anticipated," says Ms. Harrington, who previously worked in the non-profit industry, "but in the last year we've passed 1 million visitors, hired a team of writers, and have become the leading lingerie resource online. I feel like this is the right time to re-introduce myself to my readers." Ms. Harrington is also quick to give credit to the "amazingly supportive" community that has built up around the blog.
The Lingerie Addict is known for providing in-depth news and commentary on the lingerie industry that is tailored to lingerie consumers. The blog is also known for taking a strong stance on body acceptance issues, and in April 2012, it was declared a "body snark free zone".
For more information or interview requests, please contact editor (at) thelingerieaddict (dot) com.
About The Lingerie Addict:
The Lingerie Addict is the number one lingerie blog in the world and reaches approximately 100,000 readers per month. The mission of The Lingerie Addict is to make lingerie accessible to the everyday woman, no matter her age, size, or budget. The Lingerie Addict also offers social media consulting and management services to the lingerie industry.
###