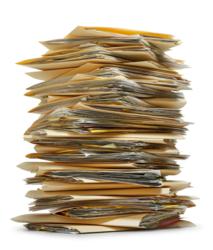 The time savings is incredibly valuable, and allows our clients to do their jobs more effectively
Houston, Texas (PRWEB) July 31, 2012
By allowing clients to easily customize input forms and fields, WellEz can adapt to meet the needs of any state regulatory report, regardless of where clients are operating.
Operating companies can easily track equipment usage and chemical/product inventories in WellEz. As an added benefit, they can view standard operations information in the same place. "Instead of sifting through countless daily completion reports for frac information, as well as separate spreadsheets for greenhouse gas data and fuel usage, our clients can now come to one place", said James Morley, Client Relations Director at WellEz. "The time savings is incredibly valuable, and allows our clients to do their jobs more effectively".
WellEz allows for cross-well reporting, allowing users to run reports for multiple wells and areas at once. This capability is especially useful for operators that need to do quarterly and annual cost or inventory reporting. "Our clients used to cringe when tasked with providing quarterly fuel usage reports" said Rich Koob, Account Manager at WellEz. "Now, this is a process that takes minutes instead of days".
WellEz provides reporting to oil and gas companies as a monthly service, with changes and account customization available for no additional charge. This means that operators can make changes and updates to GHG and regulatory fields, as well as the rest of their operations reporting, at any time. This flexibility has proven to be beneficial, especially in today's unpredictable regulatory environment.
About WellEz
Founded in 2000, WellEz Information Management is a privately held, international oilfield service company located in Houston, Texas. The leading provider of field reporting tools for drilling, completions, and other operations, WellEz is staffed by experienced oil and gas professionals and a team of highly qualified software developers. The company's web‐based field software for well lifecycle reporting is the comprehensive solution to limitations, user difficulties, and support issues that are often encountered with traditional reporting software. For more information, visit our website.
###