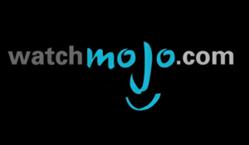 WatchMojo's videos are great for what I do as a teacher because they are brief and to the point
Montreal, Canada (PRWEB) July 31, 2012
WatchMojo, one of the largest independent producers of premium video content, took another step in its educational and academic expansion by making its library of 7,500 videos available to students and teachers for free, for limited personal and educational non-commercial purposes. Since 2006, WatchMojo has licensed its catalog to academic publishers who use the company's informational and entertaining videos: "When looking for video clips to include in our English-teaching courses for schools, we found that WatchMojo had content that was extremely appealing both to teachers and students. This, together with a very positive approach to our request and efficient, friendly handling of business arrangements, has meant that we look forward to working with WatchMojo for some time to come," says Graham Bushnell of Belin.
Belin, Cengage, Express Publishing, K12, Lungteng, Nelson and Pearson are just some of the academic publishers that have relied on WatchMojo over the years. It will also be unveiling new publisher partners soon. The company is now accelerating its expansion into the educational space through the launch of the "This Day In Video" initiative, which tells history through video by looking at the people, places, things, trends and events that have shaped pop culture, entertainment, business, sports and the arts.
As academic publishers and organizations scramble to reorient themselves for 21st century learning, WatchMojo has expanded its tentacles in academic space; last month it announced that the former president of National Geographic Ventures, Edward M. Prince Jr., Senior Advisor to the National Geographic Society and former President of National Geographic Ventures and COO of Global Media at National Geographic Society, had joined the company's advisory board.
WatchMojo has emerged as a leader in the factual video content sector, with a library of 7,500 videos. The company's pop culture and infotainment videos are distributed widely online, in mobile, out-of-home networks, in the living room, as well as in academia. WatchMojo reaches a combined 75 million consumers across all platforms and in all markets. The company was founded in 2006 by media executive and writer Ashkan Karbasfrooshan.
"WatchMojo's videos are great for what I do as a teacher because they are brief and to the point," explains J. Hallenus, one of the thousands of teachers who rely on WatchMojo videos to augment the learning experience for students. "WatchMojo is like Wikipedia in video, it's an awesome resource," according to college student Michael Thomas who found the site on YouTube when searching for information on a research paper.
"For years, students and professors have reached out to us in order to use our videos in presentations, lectures, and curricula. We're streamlining that process as a result of the tremendous demand and hope that by doing so, over time, academic publishers and organizations make WatchMojo the de facto supplier of video content as part of the resources they provide to their end-users," explains WatchMojo CEO Ashkan Karbasfrooshan, who founded the company in 2006 after News Corp. acquired his last company, AskMen.
To subscribe to the service, sign up on WatchMojo.
About WatchMojo
WatchMojo informs and entertains through video by covering the people, places and trends that have shaped history. The company's short-form factual infotainment programming answers questions on Who, What, Where, When and Why across thousands of topics in Automotive, Business, Comedy, Education, Fashion, Film, Food, Health & Fitness, History, How To, Lifestyle, Music, Politics, Science, Space, Sports, Urban Living, Technology, Travel and Video Games.
By providing videos to the world's largest media companies and academic organizations, WatchMojo is a leading producer of professionally-produced, premium, brand-safe, evergreen, videos. The company's catalog of seven thousand videos has generated 900 million video views online and billions more in out-of-home digital networks.
Digiday picked WatchMojo as one of three finalists, alongside CBS and HBO, in the Best Entertainment category at the Digiday Video Awards. Marketing Magazine named WatchMojo one of Canada's Digital Media Companies to Watch in its September 2011 issue. Ernst & Young nominated Ashkan Karbasfrooshan for Entrepreneur of the Year in its 2012 media category.
Learn more on http://www.WatchMojo.com
###