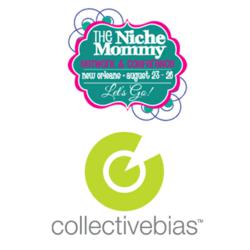 The Niche Mommy Conference is a great opportunity for bloggers of all levels and backgrounds to get hands-on training on their craft.
Bentonville, Ark. (PRWEB) July 31, 2012
The Niche Mommy Conference is pleased to announce the agenda for its inaugural conference taking place in New Orleans from August 23-26. With less than a month away, the excitement continues to build for the much-anticipated conference celebrating diversity among social savvy moms.
"The Niche Mommy Conference is a great opportunity for bloggers of all levels and backgrounds to get hands-on training on their craft," said Nadia Jones, Founder of The Niche Mommy Network and Conference. "Not only are we excited, but so are our sponsors. They have agreed to offer scholarships for bloggers that have not been able to attend for financial reasons."
The Conference features a workshop-style agenda giving bloggers hands-on professional development and features several well-known keynote speakers who have been featured on The Oprah Winfrey Show, Essence, CNN.com, The New York Daily News, USA Today, Good Housekeeping, among other national publications. Keynotes include social marketing strategist and Collective Bias' Chief Social Marketing Officer, Ted Rubin; award-winning author and photographer, Karen Walrond; award-winning journalist, Kimberly Seals Allers; Founder and CEO of Dr. Mommy Online, Dr. Daisy Sutherland; and Founder of Mom Bloggers Club Network, Jennifer James.
Attendees will choose from 14 breakout sessions that cover topics such as growing your audience, perfecting media pitches, leveraging brand relationships, among other interesting and relevant topics. Collective Bias will officially launch its Social Fabric University, an online educational platform exclusively for its Social Fabric community, at the conference with live workshops in Photoshop, HTML/CSS and food photography.
In addition to workshops and sessions, the agenda will include opportunities for attendees to experience New Orleans, network with other bloggers and engage with the brands that are present. With its eclectic and diverse history and culture, New Orleans serves as the right backdrop for the inaugural conference. Niche Mommy Conference sponsors include Huggies, Britax, Audubon Nature Institute, and Heart of Haiti (Macy's).
The deadline for the scholarship program is August 15, 2012. Decisions will be made on a rolling basis. To register and view the entire conference agenda, visit http://www.thenichemommy.com/the-conference/.
About The Niche Mommy Network
The Niche Mommy Network & Conference is the community and annual conference for social media moms celebrating diversity. Network members include moms and even non-moms with diverse perspectives, voices and backgrounds, who contribute to diversity in different ways. The Niche Mommy Network & Conference launched in 2012 by founder, Nadia Jones, blogger at JusticeJonesie.com, an attorney and mom to three children. To learn more about Niche Mommy, visit http://www.thenichemommy.com or connect with The Niche Mommy on Twitter, @nichemommy. For sponsorship or speaking opportunities, please contact Nadia Jones at njones (at) thenichemommy (dot) com.
About Collective Bias
Collective Bias™ drives retail sales through the coordinated creation of social media stories. Its Social Fabric® influencers connect with the brands and retailers they use in their daily lives to drive conversations on a wide variety of social media platforms. Their stories build consumer engagement and brand loyalty, ultimately leading to sales conversion. For more information, visit http://www.collectivebias.com.