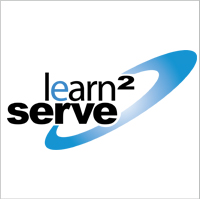 The learn2serve.com course has been approved by the OLCC and is recognized by employers.
Austin, TX (PRWEB) July 31, 2012
learn2serve.com is pleased to announce the release of a new online training course that satisfies the requirements for Alcohol Server Education (ASE) in the State of Oregon. All applicants must pass an Alcohol Server Education course within 45 days of applying for the permit. Oregon Service Permits expire five years after the ASE class was taken.
Students enrolling in the Oregon Alcohol Server Education course will have 24-hour access to both the course and technical support, making it a fast and convenient way to get certified. The learn2serve.com course is approved by the OLCC and is recognized by employers, insurance companies, and law enforcement as proof that servers have been properly trained to serve alcohol in Oregon. Upon completing the course, student can immediately print a completion certificate.
The online Alcohol Server Education course covers topics such as:

Oregon alcohol sale and service laws, including drunk-driving statutes
The effects of alcohol on the body and behavior, and alcohol's interaction with other substances, including drugs
Intervention methods for dealing with intoxicated or underage customers
Responsible advertising, marketing, and management procedures
The course is available for purchase immediately at http://www.learn2serve.com/olcc-alcohol-service-permit.cfm
360training.com, the company behind learn2serve.com has provided training to more than 3 million customers worldwide. The company integrates technology, content and service to help organizations and professionals across a wide range of industries best manage career, compliance and certification needs. Ranked as the 6th fastest growing tech company in the 2006 Deloitte and Touché Fast 50, 360training.com's customers include industry leaders Guaranty Bank, IBC, Trammell Crow Company, Centex Homes, and Duke Energy.