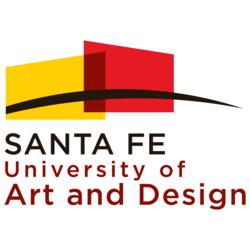 Santa Fe, NM (PRWEB) July 31, 2012
Santa Fe University of Art and Design (SFUAD) today announced that Dae In Chung has been named the chair of the university's new Digital Arts Department, effective Aug. 1. Chung, who previously served as a faculty member in the Graphic Design Department, has provided outstanding mentorship to students throughout his time at the university.
Prior to joining SFUAD's faculty, Chung was an instructor at The Art Institute of California, where he taught Web animation. He also served as an adjunct faculty member at Westwood College, Los Angeles, where he educated students on the fundamentals of 3D and game art. He is currently active in the industry as a designer and animator who works on independent short films, motion graphics commissions and commercial projects, such as the Yogi Bear 3D title sequence, a Toyota showroom video and a Chevrolet commercial. Most recently, he served as a graphic designer for the currents 2012 International New Media Festival in Santa Fe.
Chung's films have been screened at international venues such as the Ann Arbor Film Festival, Rome Film Festival, Melbourne International Animation Festival and Collectif Jeune Cinéma. In 2007, his film Hypervibes received the Best Experimental Award at the UCLA Shorttakes Film Festival.
"Choosing Dae In to be the chair of the Digital Arts Department was the ideal way to go. He's been an exceptional faculty member here at SFUAD, and we look forward to his leadership as faculty chair," said Gerry Snyder, vice president for academic affairs at SFUAD. "His industry experience will extend into the classroom at an even deeper level as he becomes a critical champion for the direction of programs within the Digital Arts Department."
Chung's personal work explores subjectivity, uncertainty and impermanence, themes that arise from his time traveling and living abroad. He has both a Bachelor of Fine Arts and a Master of Fine Arts degree from California Institute of the Arts.
"The multidisciplinary Digital Arts Department will create a playground environment for students to explore and communicate through the latest technology, while at the same time preparing them for today's job market," said Chung. "We're looking to create forward-thinking leaders who can adapt to new industry roles and to what will be needed in the artistic world and professional industry in years to come. I'm really excited for this new chapter at the university, as this venture brings with it endless possibilities for what students can achieve in the professional digital arts world."
The Digital Arts Department offers three areas of emphasis—animation, digital illustration, and web publishing—with courses that highlight critical thinking skills and creative problem solving. Students master the artistic process along with the latest tools and technologies that enable 2D and 3D imaging and animation, graphic design, time-based digital arts, moving image arts and digital photography.
About Santa Fe University of Art and Design:
Santa Fe University of Art and Design is an accredited institution located in Santa Fe, New Mexico, one of the world's leading centers for art and design. The university offers degrees in arts management, contemporary music, creative writing, digital arts, graphic design, moving image arts (filmmaking and video production), performing arts, photography and studio art. Faculty members are practicing artists who teach students in small groups, following a unique interdisciplinary curriculum that combines hands-on experience with core theory and prepares graduates to become well-rounded, creative, problem-solving professionals. As a Laureate International Universities Center of Excellence in Art, Architecture and Design, the university boasts an international student body and opportunities to study abroad, encouraging students to develop a global perspective on the arts. Santa Fe University of Art and Design is accredited by The Higher Learning Commission and a member of the North Central Association, http://www.ncahlc.org.
# # #