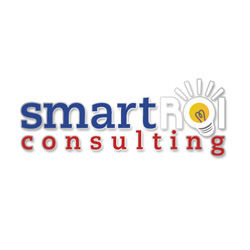 By repurposing a basic structure, a small business can save hundreds or thousands of dollars on their website investment
Chicago, IL (PRWEB) July 31, 2012
August 1st will mark the official launch of SmartSites, a new concept in affordable website design from the Chicago Internet Marketing company SmartROI Consulting. Citing the need for something more sophisticated than a generic template site and less expensive than custom web design, SmartROI is rolling out the new service on their website and will begin scheduling consultations immediately.
Traditionally, websites created from the ground up have had a very high cost because of the number of hours that it takes to produce the graphics, coding, and other components. The alternative for cost-conscious businesses has always been to go without, to keep an outdated site (both in style and functionality), or to resort to very unprofessional and generic looking "template" sites.
"What we have done is assemble a very flexible set of the most commonly used layouts, and then we listen to the client and customize each project according to their business needs", says Elijah Litscher, Owner of SmartROI Consulting. "By repurposing a basic structure, a small business can save hundreds or thousands of dollars on their website investment".
To accomplish this, SmartROI uses modified Wordpress themes that have already been created and tested. These Wordpress themes can then be tailored to each client, meaning that no SmartSite custom website design will ever look the same. "They are each as unique as the businesses that we work with," says Litscher.
Wordpress is an open-source content management website design platform, the basis for almost 15 percent of the top million websites in the world, making up nearly one quarter of all new websites created every day. The main benefits of using the Wordpress platform are its content management system, its reliability when it comes to being search-engine friendly, and its ability to be rendered universally on mobile devices and tablets.
According to Litscher, "Since many of our clients also are in the need of SmartROI's Internet marketing services, it makes sense for us to deliver our SmartSites on a platform that makes it easy for businesses to build great content on their own. Search engines like Google are rewarding sites with great content and modern design with high rankings in their search results, and that can mean a lot of revenue for small businesses."
SmartROI Consulting is a Chicago website design company and Internet marketing service provider. For more information, visit http://www.smartroiconsulting.com or call 312-569-9449.