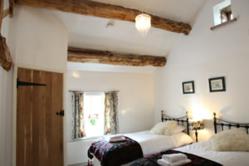 FitFarms Luxury Accommodation
(PRWEB UK) 31 July 2012
Over the summer months there are hundreds of guest worldwide joining the scientifically proved FitFarms weight loss camp uk looking to shape up.
In the months of May, June and July the company had guest from far as field as United States, Austrailia and Japan. The world visitors all have one thing in common which is weight loss, toning up and increasing fitness levels.
The FitFarms Weight Loss Camp have two venues to choose from in the UK.
The UK fitness retreat that FitFarms opened was in the lovely lush countryside of Devonshire.
The company grew very quickly so they opened a new holistic boot camp venue just 20 miles away in Somerset.
The Somerset retreat is an amazing classic Victorian manor house nestled in the Exe Valley just a stone through away from the national park of Exmoor.
The second site opened was in Staffordshire close to the manifold valley.
The position was perfect for walking through the Peak District countryside and cycling up and down the beautiful valley.
The Peak District weight loss retreat once again became very popular and once again FitFarms moved to a better property.
The move was to Derbyshire 15 miles away from the original Peak District site in a beautiful rural area situated around a private lake.
The Friday 24th August special offer of a £100 discount is at the FitFarms Peak District retreat in Derbyshire.
The week is a fitness and a weight loss retreat and there will be guest from all over the UK and overseas.
The average age is 50 years and guest will be of all different shapes, sizes and fitness levels.
Book as soon as possible to avoid disappointment as FitFarms fitness and weight loss courses fill up extremely fast.