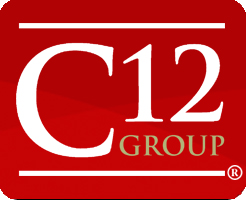 Greensboro, NC (PRWEB) July 31, 2012
PRESS RELEASE
FOR IMMEDIATE RELEASE:
The C12 Group
4101 Piedmont Parkway
Greensboro, NC 27410
Phone: 336-841-7100
info(at)C12Group(dot)com
http://www.C12group.com
C12 GROUP TO HOST OUTSTANDING BUSINESS SEMINARS ACROSS THE U.S.
C12 Groups across the country are offering several upcoming events that include "Introductory Breakfast/Luncheons", "Pay for Performance" seminars and "Why Employment Engagement Matters" workshops. The C12 Group is the US' leading provider of Christian roundtables for CEOs and business owners. "These sessions are excellent opportunities for business owners to learn about implementing C12 proven management processes. And, it also gives them the opportunity to learn about C12 and how Biblical principles can be incorporated into the workplace. C12 sessions are based on Building Great Businesses for a Greater Purpose," says Don Barefoot, CEO and President of the C12 Group.
To learn more about C12 and the upcoming events, please contact the C12 Area Chair listed below:
Aug. 10 Introductory Executive Briefing, Las Vegas, NV, Contact: Ed Segella, (702) 656-9546
Aug. 29 Why Employee Engagement Matters Work, Troy, MI, Contact: Roger Norberg, (248) 467-1999
Sep. 25 Pay for Performance Workshop, Greer, SC, Contact: Grant Edwards (864) 884-3711
Oct. 03 Performance-Based Compensation, Houston, TX, Contact: Steve Van Ooteghem (813) 230-2651
Oct. 31 Strategic Plan for Ministry, Troy, MI, Contact: Roger Norberg, (248) 467-1999
Buck Jacobs, a dedicated Christian, author and CEO, founded C12 in 1992 with just three groups. Today, C12 is a growing national network of 1000+ members in 75 metro areas across America. Each group is comprised of Christian CEOs and business owners who seek to grow professionally and spiritually with other like-minded executives. Annual revenues of companies represented in C12 membership range from one million to more than one billion dollars. C12 groups focus on life-long learning and interaction among business professionals through "best practice" business and ministry materials that incorporate Biblical Principles.
# # #
If you would like more information on The C12 Group, please visit http://www.C12Group.com or contact C12's Home Office (336-841-7100 or info(at)C12Group(dot)com).