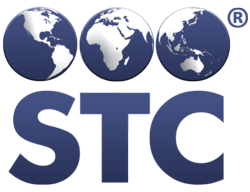 ...We decided that there was so much misunderstanding of good general immunization practices we cut back on measuring immunization coverage rates in favor of spending more time training providers on vaccine administration, handling, and storage practices.
Tucson, Arizona (PRWEB) July 31, 2012
Vaccines are a national health treasure. They represent significant research, investment, and understanding of disease including mitigation of the impact of disease on society. Vaccines must be handled, stored, and administered appropriately to maintain effectiveness. The ability to efficiently monitor proper storage of vaccines and manage their use before expiration dates are major steps in preserving and optimizing the allocation of this national resource.
The issues and challenges of vaccine storage practices were recently described in a Scientific Technologies Corporation (STC) blog by Freddie Barber, RN, BA, MSHCA, STC Senior Public Health Advisor:
"During my tenure at Vaccines for Children (VFC) as both an Auditor and a State Coordinator, storage and handling issues were a primary focus. When I began in 2007, our state was completing both AFIX and VFC Site Compliance to 100% of providers enrolled on the program. By 2008 we decided that there was so much misunderstanding of good general immunization practices we cut back on measuring immunization coverage rates in favor of spending more time training providers on vaccine administration, handling, and storage practices. A provider with a 100% vaccination rate but whose storage practices ruined vaccine is worse than a provider who gives no vaccinations. Through our field visits we identified a variety of issues and problems including: the purchase of inadequate storage units, hospital and clinic staff that did not regularly monitor temperatures, or when temperatures were monitored, out of range temperature was recorded without performing or noting corrective action."
"When investigating the vaccine storage waste impact, the two causes identified were expired vaccine and cold chain failures. Far and away the most significant was cold chain failure."
Ms. Barber cites an example where a hospital logged over 30 out of range temperatures (specifically freezing temps) for the storage of their newborn Hep B vaccine and HBIG (hepatitis immunoglobulin). These temperatures affected months of vaccine lot numbers. As a result over 200 letters were sent to parents stating the vaccine given to newborns may not have been effective. A recommendation was made that an extra dose of vaccine may be needed. Research was done to ensure none of the newborns had Hep B positive birth mothers. Any baby born to a mother positive for Hep B is at risk for developing infection unless given vaccine and immunoglobulin shortly after birth. Without this timely administration there is an increase in morbidity and mortality.
In another situation described by Ms. Barber, Varicella was maintained in an inappropriate storage unit leading to a patient recall and the suspension of the delivery of Varicella vaccine until compliance was demonstrated. Varicella is required for school entry.
In one clinic a provider's office nurse did not monitor the temperature of the storage devices, relates Ms. Barber. Due to a failure in the unit, all vaccine, both public and private, was lost. In addition to the cost to replace the vaccine, accountability for this duty cost the nurse a job with this provider.
Today, the state of cold storage for vaccines has not changed significantly. A report conducted by the Office of the Inspector General (OIG) for the VFC program published in June 2012, looked at a random selection of 45 VFC providers from the five grantees with the highest volume of vaccines ordered in 2010. VFC vaccines stored by 34 of the 45 (76%) selected providers exposed vaccine to inappropriate temperatures for at least five cumulative hours during the two week period studied. If the freezer and refrigerator temperatures of these 34 providers followed this pattern for a year, the storage units could expose vaccines to inappropriate temperatures for at least 130 hours over one year. The 34 providers had 9,173 VFC vaccine doses on the days of the OIG site visits, with a total worth of approximately $368,820. More significant may be the lost impact of vaccine efficacy due to vaccines being provided to the public that were not maintained as required. (http://oig.hhs.gov/oei/reports/oei-04-10-00430.pdf).
Anecdotal evidence suggests that poor storage practices may be contributing to the Pertussis epidemics (where the vaccine which contains aluminum salts are susceptible to temperatures that are too cold) and to Varicella outbreaks (where the vaccine is stored in an environment that is too warm).
To address the challenges of storage and to be sure vaccines maintain their efficacy, Scientific Technologies Corporation (STC) and AmericanPharma Technologies have teamed up to offer a cost-effective, end-to-end, automated vaccine monitoring system called PharmaWatch™. PharmaWatch™ will continuously monitor vaccine storage, provide automated clinical action alerts, and send audit metrics directly to state immunization programs through their immunization registries.
Protecting our vaccine resources is the underlying mission of this partnership. Vaccines, both privately and publicly supplied, that are effectively administered contribute to the reduction in the occurrence of diseases. PharmaWatch™ saves investments, time, and vaccine resources which is a win-win-win for healthcare providers, vaccine manufacturers, and public health — but most importantly for individuals and their families.
About STC
STC's goal is to ensure healthy populations through partnership, expertise, and applied use of information technology. In the early 1990s STC was one of the first adopters of the value of immunization registries and the data that could be used for decision support to augment clinical practice, targeting the reduction and impact of vaccine preventable disease on children. With the support of physicians, organizations, and policy and vaccine experts, STC's public health and software professionals led many of the early efforts and best practices to implement statewide registries. These efforts continue today as well over 250 million vaccine events are retained in the immunization registries of STC and their state public health partners. Increasing the value of these national health data assets is a primary goal of STC through the next decade. http://www.stchome.com
About AmericanPharma
For over 25 years the partners of AmericanPharma Technologies have been involved in offering quality, regulatory, and technology solutions to Fortune 500 companies. The company exists today because of the need to address efficiencies in quality and regulatory compliance, in the life science industry, through the use of emerging technology. Our proprietary solutions have the ability to turn overwhelming amounts of data into actionable information. This information can then be used to streamline business processes, quality, and efficiencies. http://www.americanpharmainc.com