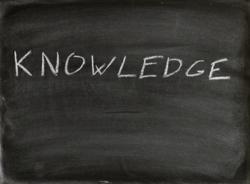 We believe it will help the educators get a solid understanding of the technology available to them and their students.
Harpers Ferry, WV and East Brunswick NJ (PRWEB) July 31, 2012
Smart phones. Smart Boards. Wikipedia. The technology available to educators and students continues to evolve and expand. Advocates of eLearning push to change the basic classroom model. Students have access to information resources undreamed of even a few years ago and even something as basic as a chalkboard can be upgraded to "Smart Board" technology. It can be overwhelming.
To help educators get ready for teaching in the 21st century, MindCross Training has announced the release of a one hour 'Technology in the Classroom' online course. The course gives educators an understanding and awareness of what technology is available, what it costs, and how it's being used.
"Our professional development program has offered thousands of New Jersey educators an effective way to get the training they need" says Scott Hutton, Training Director for MindCross Training, "the new Technology in the Classroom course continues that tradition. We believe it will help the educators get a solid understanding of the technology available to them and their students."
Since 2008, MindCross Training, in partnership with NCADD of Middlesex County, has offered a range of professional development courses created specifically for New Jersey educators. The online training includes State required topics such as bullying, suicide and child neglect.
Schools offering the MindCross solution include New Brunswick, Carteret and Cedar Grove School District. Schools and districts interested in the professional development training can get additional information online or by contacting MindCross directly at 304.725.2617.
About MindCross
MindCross Training is a boutique provider of innovative learning solutions for all organizations large or small. MindCross customized offerings are focused on reducing the cost of training while maximizing results. MindCross focuses on building training solutions that engages the learner and promote educational success. MindCross has been helping clients implement successful training solutions for over 10 years.
About NCADD of Middlesex County
The National Council on Alcoholism and Drug Dependence (NCADD) of Middlesex County, Inc. is a non-profit, community-based health organization providing prevention, education, information, and referral services to county residents, businesses, schools, faith-based organizations, municipal alliances, and social service agencies since 1980.