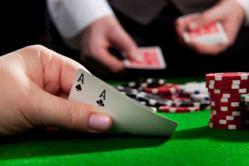 "We are always excited when an opportunity presents itself for The Gents Place to support the local community, especially when it involves enriching the lives of our children," says Ben Davis, founder and CEO of The Gents Place.
Leawood, Kansas (PRWEB) July 31, 2012
Children's Mercy Hospital is consistently ranked as one of the top children's hospitals in the world. U.S News, A World Report voted them Best Children Hospital 2012-2013 in 10 specialties. They are among the few hospitals that a person can receive care all the way from birth to the age of 21. "Children's Mercy also is a leader in educating the pediatricians and nurses of the future, and conducting cutting-edge pediatric medical research to discover the treatments and cures of tomorrow." (http://www.childrensmercy.org.) For more information about Mercy or to learn other ways to be involved please visit http://connections.childrensmercy.org/s/1257/2-column.aspx?sid=1257&gid=1&pgid=300
The Gents Place is sending a special invite to anyone who would like to take part and support such a wonderful cause. The winner will earn a spot at The Big Slick Celebrity Tournament next June! Please RSVP on The Gents Place Facebook page or by emailing relax at thegentsplace.com.
About The Gents Place
Founded in 2008 by Ben Davis, a frustrated guy who hated getting his haircut, The Gents Place offers men's grooming and lifestyle products and services in a masculine, yet relaxed country club type environment. They offer men's hair services, hand and foot repairs, straight razor shaves, massages, shoe shines and more. Frequently referred to as America's Premier Men's Grooming and Lifestyle Club with locations in Texas (Dallas, Frisco) and Kansas (Leawood), The Gents Place is known for its commitment to client service and top shelf amenities.
To learn more about The Gents Place or to see other upcoming events, please visit http://www.thegentsplace.com/