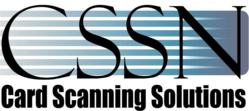 Los Angeles, CA (PRWEB) July 31, 2012
Card Scanning Solutions has been a leading software company specializing in image processing and Optical Character Recognition (OCR) technology since 1999. CSSN's ScanShell® solutions offer a multipurpose card scanning system for business cards, checks, medical cards, ID cards, driver licenses, passports and more. This innovative scanning system has been designed for speed and simplicity enabling users to scan a wide variety of media within seconds. CSSN has announced that all their ScanShell® scanner drivers are Microsoft Certified which means that users running the Windows operating system can be assured of compatibility and reliability when using the ScanShell® drivers.
Microsoft's Windows Hardware Quality Labs (WHQL) testing is a process which involves running a series of tests on third-party hardware or software. Products that pass the WHQL tests are entitled to use a 'Certified for Windows' logotype, which certifies that the hardware or software has been tested by Microsoft to ensure compatibility. End users trust this logo as an assurance of a good user experience and seamless installation or use. The ScanShell® scanner drivers from CSSN have the Windows logo stamp of approval and the end user is not limited to a certain Windows platform because these certified drivers are compatible with multiple Windows platforms such as, Windows 7, Windows Vista and Windows XP. This certification also ensures that installing ScanShell® drivers is easy which results in users getting up and running quickly with reduced support calls.
The ScanShell® solution from CSSN enables the efficient and accurate scanning of a wide range of media. The image is scanned into the hard disk with a predefined colors scheme, resolution and scanning area and these images can also be rotated automatically into a predefined angle to obtain the proper orientation. Users running on a Windows operating system are guaranteed that the ScanShell® drivers are compatible with their Microsoft system and this puts CSSN's superior scanning solutions at their fingertips.
CSSN offers a wide variety of ScanShell® drivers downloads which are easy to install. Within minutes, Windows users can have access to the state-of-the art scanning solutions from CSSN. With CSSN's comprehensive OCR SDK (Software Developer Kit), Windows users are able to easily incorporate CSSN's technology directly into their existing applications with the confidence that the ScanShell® solutions will work seamlessly with their operating system. CSSN also offers a driver license SDK which is able to extract data which is printed on drivers' licenses as well as read the information from ID magnetic stripes and barcodes. The driver licenses SDK provides programmatic access to scanner activity and capabilities and so the user is able to control the ScanShell® scanner, detect card insertion into the scanner, acquire card images, process them one at a time or in batches, and retrieve the results sorted into fields such as name, ID number, address and more.
With Microsoft's stamp of approval, CSSN's ScanShell® scanner drivers now have the Windows logo which boosts customer confident that CSSN's solutions have been thoroughly tested with Microsoft-provided tools. As a leading developer of image processing and scanning solutions, CSSN has ensured that Microsoft customers can confidently utilize and benefit from their state-of-the-art scanning solutions.
Additional information on the image processing solutions offered by CSSN, Inc. can be found at http://www.card-reader.com
CSSN Inc. dba Card Scanning Solutions (CSSN Inc.) is a leading developer of card reading and image processing technologies. They are renowned for developing an Optical Character Recognition (OCR) engine that can read the driver licenses and ID's from all 50 states and over 80 countries. CSSN Inc. offers valuable and effective solutions that significantly increase productivity, save time and money which results in greater efficiency in a wide variety of industries including Medical, Financial, Hospitality, Security and more.