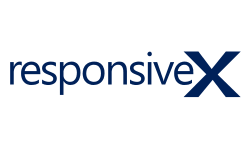 Conferences like CloudDevelop provide a forum to learn more about cloud computing
Chicago, IL (PRWEB) July 31, 2012
On Friday, August 3rd in Columbus Ohio, Eric D. Boyd will help answer your tough and challenging questions on cloud computing. Eric will moderate a lunchtime panel at CloudDevelop 2012, with some of the industry's leading cloud computing experts. The panel is made up of public and private cloud experts, as well as authorities on the non-technical, business-related challenges that become a factor when moving to the cloud. The expert panelists are excited to provide their perspective and insight from real-world experiences for the CloudDevelop attendees.
CloudDevelop is one of the Midwest's premier conferences for cloud technologies and application development. CloudDevelop has lined-up more than twenty highly knowledgeable and experienced cloud computing leaders in the tech industry to speak and present on a range of cloud computing topics. "There are lots of exciting ideas percolating in the market – driving innovation forward. The velocity of change in the cloud is dramatically faster than traditional platforms. In many ways, cloud computing is still a maturing market." says Michael Collier, founder of CloudDevelop. "The wide mix of cloud computing professionals at CloudDevelop provides all attendees an excellent opportunity to share and learn from each other.
In addition to hosting the panel, Eric is also one of the event organizers and is excited to have a conference like CloudDevelop in the Midwest. "I'm passionate about cloud computing and the benefits it provides for both small startups and large enterprise companies. Unfortunately, there's a lot of confusion around cloud computing for decision makers, IT professionals and application developers." Eric said, "Conferences like CloudDevelop provide a forum to learn more about cloud computing and get answers to questions. I'm excited to have been involved in bringing CloudDevelop to the Midwest."
CloudDevelop 2012 will be held Friday, August 3rd in Columbus, Ohio at Ohio State University's Ohio Union. Many industry experts will be at CloudDevelop presenting and will be available to answer questions. For more information about attending CloudDevelop, the sessions or speakers, visit http://www.CloudDevelop.org.
About Eric D. Boyd
Eric D. Boyd is the Founder and CEO of responsiveX, a Windows Azure MVP, and a regular speaker at national conferences, regional code camps and local user groups. He is so passionate about apps and cloud services that he founded responsiveX, a management and technology consultancy that helps customers create great web, mobile and client experiences, often enabled by cloud services. Eric launched his technology career almost two decades ago with a web development startup and has served in multiple roles since including developer, consultant, technology executive and business owner. You can find Eric blogging at http://www.EricDBoyd.com and on twitter at http://twitter.com/EricDBoyd.
About responsiveX
responsiveX is a management and technology consultancy that helps customers create great web, mobile and client app experiences, often enabled by cloud services. With their deep industry and functional expertise, responsiveX brings knowledge, experience, strategy and creative thinking to their customers to help them solve important problems, innovate and grow. responsiveX has offices in Chicago, IL, Oak Brook, IL and Milwaukee, WI and works with customers across the United States. For more information, please visit http://www.responsiveX.com.
###