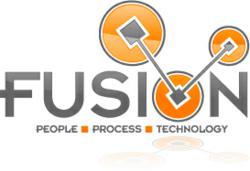 Vienna, VA (PRWEB) July 31, 2012
Fusion PPT, a recognized cloud computing strategy and technology firm, announced today that the report "IT Pro Ranking: SIEM" written by Fusion PPT Enterprise Architect Dean Francis and published in InformationWeek Reports is being widely discussed in the technology industry.
On July 5, 2012 Network Computing discussed the report in an article titled "Report: SIEM Tools Still Pose Deployment Challenges". She states "the types of data fed into the typical SIEM and the challenges staring down IT managers in launching and maintaining these systems indicate that most deployments are not sophisticated enough to achieve these objectives" making reference to the survey indication of the largest cited drivers for SIEM use being real-time detection and response to threats.
Network Computing discussed again on July 18, 2012 in an article titled "How the Top Eight SIEM Vendors Stack Up". Network Computing states, "The report itself offers in-depth information on vendor results and performance indicators across the SIEM landscape, along with important intelligence about SIEM market trends."
The report examines the key vendors in the SIEM market including IBM/Q1 Labs, Novell, HP ArcSight, Quest Software, Symantec, Splunk, NetIQ and Tripwire. Network Computing put together an at a glance look at some of the respondents' stats on vendor performance.