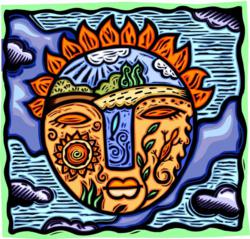 San Diego, CA (PRWEB) July 31, 2012
The Gardens of Eden division shows how to design and plant a garden to successfully grow your own food. It provides individualized garden advise that demonstrates how and what to plant, how to irrigate and maintain the garden year round. Eat what you grow and sell or donate the rest.
In these tough economic times, Non-Profit Organizations have been forced to develop creative ways to stretch over shrinking budgets and produce income streams. One way to accomplish this is with the garden. What better way is there then adopting entrepreneurial approaches to generate income in support of its mission. Producing locally grown, organically farmed fruits and vegetables makes the garden a profitable vehicle.
NPO's respond to customer demand for food by developing creative ways to fund its programs. Garden ingredients used to make handcrafted sauces or jams or jellies, might follow seasonal recipes, creating unique products that can be sold for profit. A place in the local Farmer's Market is a great way to sell the food you grow and promote the organization and its mission.
If any of our services can improve and strengthen fund development strategies for your nonprofit organization please contact the Green Fund Development Institute at 858-208-7016.