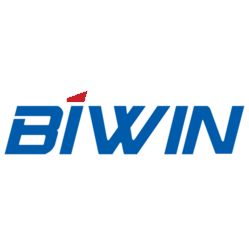 Partnering with two highly regarded rep firms brings decades of technical OEM sales experience to Biwin America.
San Jose, CA (PRWEB) July 31, 2012
Biwin, an industry leader in flash storage products, today appointed two professional sales rep companies, Costar and Just Storage Data, to sell the company's rapidly expanding line of enterprise and industrial SSDs to OEMs in North America.
Both rep companies have veteran technical sales teams with deep knowledge of the storage industry who have already received training on Biwin's SSD products. Both firms will begin selling Biwin's complete product range immediately.
Supporting Quote
"Partnering with two highly regarded rep firms brings decades of technical OEM sales experience to Biwin America. As we expand our portfolio of enterprise and industrial flash storage solutions, these partnerships will be key to increasing our sales channel."

Joe James, Vice President of Worldwide Marketing, Biwin America