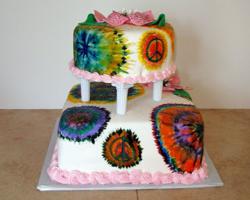 Connecting the World, ONE PEACE at a Time.
(PRWEB) July 31, 2012
From an initial concept to celebrate a unique moment on 11/11/11 at 11:11:11 when the time and the date were all "1", to an ever-expanding initiative to "Connect the World, ONE PEACE at a Time", the "Ones in a Lifetime" endeavor continues. In a world full of bad news and violence, individuals from all over the globe have found a way to take advantage of the rapid advance in communication technology to have real impacts for peace and change, all the while having fun.
A series of initiatives are underway for the remainder of 2012, including two unique ways to celebrate the United Nations "International Day of Peace" on September 21, 2012. Working in concert with such ventures as "Peace One Day", and the UN Culture of Peace Initiative, Ones in a Lifetime is coordinating "Peace-A-Pie" and "Peace-A-Cake" parties, where individuals, pizzerias, and bakeries are creating and decorating pizzas and cakes with the peace symbol incorporated into the toppings and/or icing. This simple act helps to raise awareness in a fun and delicious way, about the ongoing effort to bring peace to war-torn areas.
November 11, 2012 will mark the first anniversary of the "grand opening" of the endeavor, and will feature round-the-clock livestreaming of events from various cultures, along with a premier release of the film produced by the 11Eleven Project. Additional liasons with "Feed the Children", "The First Tee","Peace One Day" and many other organizations will result in new projects beginning regularly. Members are encouraged to share their thoughts and ideas with others, and act upon them.
Membership in the organization is free by visiting the website or their facebook page, and once an individual is a member, they are presented with a broad variety of fun ways to connect and celebrate. Members are expanding upon a library of music and spoken word videos relating to peace, submit their favorite recipes to the "Recipe for Peace" feature, enjoy chatting with others from around the world using the sites live-time translation feature (up to 50 languages in real time), and can find ways to work with others for positive change.
The organization has taken the momentum built from the initial celebration and is actively redefining "peace." Historically, "peace" has been defined as a "lack of conflict" or "lack of war". As one member stated, "Defining peace that way is like defining cake as a lack of broken glass. It's a great place to start, but there are many more ingredients to make real lasting peace." What has been developed is an understanding that peace "ingredients" fall into four major arenas, including wellness (water, food, medicine), connection (communication with other cultures), education (teachers, facilities and materials), and opportunity (ways to build self-reliance in a global economy). With all the ingredients in place, war is displaced and an environment of success and growth is encouraged.
These initiatives and more can be found by going to the Ones in a Lifetime website. Inspirational stories, good news reports, and cutting edge technologies all contribute to this exciting adventure. Along with the celebratory aspects, members can engage from that website platform with other like-minded peace endeavors, and be part of a significant change in our time.