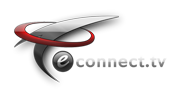 When casinos are hit with a scam or fraud, it usually costs them millions....
las vegas, nevada (PRWEB) July 31, 2012
When a casino is hit with a scam or fraud, it usually is a very big instance that ends up costing the casino millions of dollars by the time the crime is discovered. It is essential that gaming operators work with companies like eConnect to extend a barrier of protection for all financial system vulnerabilities.
Listed below are the modular interfaces which eConnect offers its clients to protect financial transactions. eConnect uses database analytics with drillable dashboards, heat maps and surveillance video to provide gaming operators with a clear visual understanding of live financial statistics. The eConnect platform utilizes specific key performance indicators in combination with their state of the art query building tool to pull live data from key financial oriented systems, providing very intuitive, useful & visual results.
Point of Sale- Food, Retail & Bingo
eConnect interfaces all major digital POS system to proactively watch for internal fraud and theft by cashiers, bartenders, supervisors and managers. Increases profitability by reducing theft and improves productivity in surveillance.
Gaming Systems- Slots & Table Games
eConnect integrates with all major casino management systems to alert casino floor executives and surveillance when certain alerts are triggered by eConnect business intelligence. The alerts are associated with casino floor surveillance cameras to understand what caused the incident. These incidents can consist of slot errors, Cash Counting systems, and other electronic gaming devices.
Ticket In-Ticket Out (TITO)- Slot Vouchers
Interfaces with all Kiosk manufacturers to monitor known TITO vulnerabilities such as; un-cashed tickets for long periods that have suddenly been redeemed, Invalid Ticket Scans, Total outstanding un-cashed tickets, Machine Offline alerts, Dashboards and Heat Maps on machine use. TITO integration allows casino operators keep tight controls around the ticket redemption process with video correlation.
Bar Comp Monitor
Many casinos offer free drinks to players at the bar, but many times these drinks are comped fraudulently. eConnect interfaces to the POS system & the Player Tracking system to verify that bar comps are justified. This is accomplished by checking the player tracking system to verify there was enough play to justify beverage comps. eConnect will raise a red flag if the player tracking system is not showing enough play to justify the comp.
Intelligent Shoe's
Interfaces with all major intelligent shoe manufacturers. Monitors games for over dealing, deck slugging, dealing out of order, shoe error, shoe manipulation, wins in a row & more. Used to train dealers and enforce policies. eConnect monitors hundreds of games worldwide and it has become a major asset to casino operators.
Free Play Monitor
With the multitude of "free play" offers that get sent out from casino marketing teams worldwide, it is important to have a tool that helps protect fraudulent offers from being sent. Some casinos have already been hit with multi-million dollar scams and many more operators are "sitting ducks". eConnect interfaces to Player Tracking, Direct Mail & Redemption Kiosks to verify the integrity of this incentive. There are known vulnerabilities for fraud and very little checks & balances in place for casinos. eConnect provides protection against internal & external theft from fraudulent free play.
Ratings Monitor
Ratings exist as a way to evaluate and reward table games players, but the ratings systems and procedures are inadequate which creates a rather large financial liability for the casino. eConnect interfaces with all Pit Ratings and Table Touch systems to verify the incentive earned through high volume and high limit play are valid and justified. If a rating is entered incorrectly or left open accidentally this will cost the casino a great amount of cash.
Dashboards & Heat Maps
Integrates with all Modules above providing a live visual image of the floor with quick drill down to video surveillance on what happened during the instance that took place. Works in live and provides historical reports to provide current and past trend analysis.
"We are seeing great results in the field and our customers keep asking us for new modules to protect other assets." Commented Travis Whidden- CTO at eConnect "We really like to innovate and create new features, functions and integrations which helps improve productivity for people and business operations."
Additional Information:
About eConnect:
eConnect is a software company in the security industry which provides financial transactional analysis with visual verification. This is accomplished by synchronizing transactional data from point-of-sale (POS), casino systems and games to digital video surveillance, producing the best fraud deterrence tool in the industry. The software tool also increases the effectiveness of employee productivity, allowing managers to easily identify common employee errors. The software provides a dramatic return on investment usually within 3 to 6 months.
See eConnect @ Oklahoma Gaming Show 8/13/12 to 8/15/12
Cox Convention Center in Oklahoma City, OK
http://oiga.org/pdf/Agenda.pdf
Learn more about eConnect in this video
http://www.econnect.tv/index.php/video