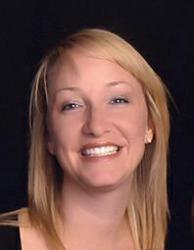 My goal is to help the private dental industry thrive in a corporate takeover world
Frisco, Texas (PRWEB) July 31, 2012
In order to continue expanding the service levels it provides, DentalSpots.com has added Shawna Garcia to its support team. Shawna is expected to utilize her skills to help the full-service dental jobs website meet growing user demand.
Feridoon Amini, founder of DentalSpots.com, announces that Shawna Garcia has joined the support team at the rapidly growing website that matches dental employers with dental job seekers. She will also be working for the company's sister website, ChooseYourDentist.com, which helps patients and dentists connect. Shawna's responsibilities will include driving the evolution and development of both sites, as well as strengthening the marketing and sales departments. In addition, she will work closely with the product development team to insure the company continues to build online solutions that most effectively meet users' needs.
"We're glad to have Shawna join us," said Amini. "We have been pleased by the response to our services and want to continue responding to the demands of the dental profession. We intend to rely on her extensive level of experience in the dental industry to help us achieve our objective of providing a complete line of online solutions to meet the profession's fast-growing needs."
Garcia has been in the dental industry for over ten years since moving to the Dallas area in search of job opportunities. The Corpus Christi native says she has been blessed with great mentors in life and in business. "I look forward to working with Feridoon and the entire DentalSpots.com team," she said. "My goal is to help the private dental industry thrive in a corporate takeover world. It's getting harder and more expensive to grow a practice, but I think the services these two sites provide can level the playing field and enable dental practices to compete more cost-effectively in attracting staff and patients, so dentists can concentrate on providing quality patient care." When not focused on business, Garcia enjoys spending time with her two children and husband, reading, shopping, boating and other outdoor activities.
The company's main goal is to help professionals seeking employment in the dental industry easily match up with dental practices that have full-time, part-time and temporary staff openings for dentist jobs, dental front office jobs, dental assistant jobs and dental hygienist jobs. Dental job seekers can search job openings in the dental profession and post an online profile containing an audio or video resume. Dental employers can post dental job openings and search the database of dental professionals seeking employment. The site is accessible from the web or any mobile device including iPhone or Android.
DentalSpots.com was founded by Amini and his dentist wife, Dr. Mojan Safavi, to streamline the process of filling temporary and full-time positions in dental offices. ChooseYourDentist.com was added as the next dental industry service platform to help dental practices compete in attracting patients. Further information on DentalSpots.com may be obtained by visiting the website at http://www.dentalspots.com, connecting on Facebook, following @DentalSpots on Twitter, or calling 1-800-971-8008.