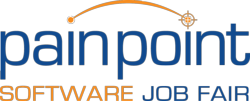 The four most needed software professionals in Austin are Java, .NET, User Experience design, and Quality Assurance
Austin, TX (PRWEB) August 28, 2012
Door64, the premier influencer group for technology professionals in Central Texas, today announced the organization would produce a second series of the Painpoint Job Fair at TMC's ITEXPO Austin on October 5, 2012. The job fair would once again focus on the most critical technology jobs in Texas –- Java, .NET, UI/UX, and software QA positions.
ITEXPO brings together the entire communications and technology community for a week of business-building and researching today's most powerful communications solutions. Door64 will be co-locating its Software Painpoint Job Fair with the more than 8000 attendee ITEXPO conference in the Austin Conference Center, providing a unique networking opportunity for those seeking highly-targeted software professionals and those in search of Java, .NET, UI/UX, or software QA positions.
"Door64 recently conducted our Hiring Painpoint job survey to find the top four most needed technology professionals in the Austin area," said Matt Genovese, founder and CEO of Door64. "By partnering with ITEXPO Austin to produce the second Software Painpoint Job Fair, we will be providing employers seeking Java, .NET, User Interface and User Experience design (UI/UX), and software quality assurance (QA) professionals the greatest opportunity of the year to hire highly-targeted and pre-qualified professionals."
For more information, or to register to attend the Software Painpoint Job Fair, visit http://door64.com/painpoint/SWfall2012. Employers looking to maximize on the high number of pre-qualified software professionals can register a booth by visiting (door64.com/painpoint/SWfall2012/employer).
About Door64
Door64 is an organization of over 20,000 technology professionals producing high-value events that help companies and Austin-area technologists connect. Headquartered in Austin, Texas, the Door64 membership consists of software, IT, web design, mobile, hardware, and semiconductor professionals from Austin's vibrant technology community. Door64 engages with companies and conferences to produce unique events that promote brand, amplify sales and marketing efforts, and find technology talent in Austin. For more information, visit Door64.com, or on Facebook at: (facebook.com/door64). Follow them on twitter at: @door64.
About TMC
TMC is celebrating its 40th anniversary as a global, integrated media company that helps clients build communities in print, in person, and online. TMC publishes the Customer Interaction Solutions, INTERNET TELEPHONY, Next Gen Mobility, and Cloud Computing magazines. TMC is the producer of ITEXPO, the world's leading B2B communications event. TMCnet.com, which is read by as many as two million unique visitors each month, is the leading source of news and articles for the communications and technology industries. In addition, TMC runs multiple industry events: Cloud Communications Expo; Cloud4SMB Expo; CVx (ChannelVision Expo); DevCon5; HTML5 Summit; LatinComm Conference & Expo; M2M Evolution Conference & Expo; Mobility Tech Conference & Expo; MSPAlliance MSPWorld; StartupCamp; Video World Conference & Expo and more!