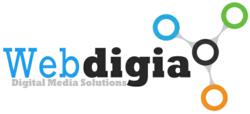 businesses will see more and more limits to their growth if they fail to pay attention to their web presence. Worse yet - it could mean sinking or swimming as a whole.
ANN ARBOR, Mi (PRWEB) August 03, 2012
Recently launching a new business model with website maintenance as a primary business service, Webdigia Solutions believes that businesses that don't ensure their current and future web presence will have a hard time surviving as technology continues to evolve.
Further advancements and more research via the internet will likely make a business's web presence not an extra, but a necessity in the very near future. Even though the internet is relatively young in age, it is integrated into our daily lives as much food and other basic necessities for survival.
Jonathon Moore, who is the co-founder of Webdigia Solutions, says that "businesses will see more and more limits to their growth if they fail to pay attention to their web presence. Worse yet, it could mean sinking or swimming as a whole. How often do you hear people say 'just Google it?' Your competition has likely already realized this."
"A website should work as hard for a business, if not harder than a full time employee, added Moore. Obtaining that sort of reward doesn't have to come with a full-time IT staff, nor a budget busting overhead cost if it is approached correctly."
Consumers and other businesses can instantly connect on a global level, and the internet has changed the landscape of the consumer market significantly in the last five years. A web presence that does not captivate and convert, instill trust, and offer easy usability is often the primary reason many businesses are losing traction today. Website maintenance offers businesses a way to keep their website up to date, active, and even fully integrated with social networks which are bringing huge ROIs for businesses around the world.
Website maintenance is becoming more and more essential and here's why. "In the next three to five years, we are going to see more services going mobile, more businesses either shining or plummeting, and competition increasing across the competitive marketplaces," says Moore.
Moore believes that it's simply history repeating itself, but with a more powerful medium that has become to the go to authority source. In the past it was the phone book or commercials, but now if a business cannot be found online, or has horrible online real estate, such as an outdated website, or poor reviews, it immediately impacts both online and offline sales and trust.
Website maintenance and even including a website into a business's marketing mix is all crucial to success because the internet has become so integrated into the hands of the consumer. Take Domino's Pizza® (NYSE: DPZ) for example, when they unveiled their online order platform with track-able progress. This is innovation and authority building via a website in its ripest form; something that has added further fuel and profits to the fifty-two year old business and set them apart from the competition.
A business who has failed to establish and maintain an online presence, and create authority in their industry with that presence is going to have an extremely hard time catching up to competition that has already begun years ago. Technology isn't slowing down for anyone.
For more information about Webdigia Solutions and website maintenance visit: