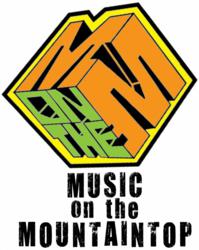 "Railroad Earth is thrilled to be bringing our energy and fan base together with Music on the Mountaintop, to build this into something for years to come," - Railroad Earth general manager Brian Ross
Boone, North Carolina (PRWEB) August 02, 2012
Telluride.com to sponsor "mini Telluride Bluegrass Festival" in Western North Carolina. Railroad Earth's Music On the Mountaintop has confirmed the final artists slated for the fifth annual three-day music festival outside of Boone, North Carolina this August 24-26, 2012.
Boasting its most expansive lineup to date, the festival, which returns as Railroad Earth's Music on the Mountaintop is expanding to include three full days of music including performers: Railroad Earth - 3 Nights; Dr. Dog; JJ Grey and Mofro; Sam Bush; The Dirty Dozen Brass Band; Greensky Bluegrass; Futurebirds; River Whyless; The Hackensaw Boys; Larry Keel & Natural Bridge; Holy Ghost Tent Revival, The Black Lillies; Monroeville; Naked Gods; Rose's Pawn Shop, Stoney Creek Boys; Salem Speaks and many more.
"We're extremely excited to be a part of Music on the Mountaintop Festival. Western North Carolina and Western Colorado share a lot of similarities," said Hart Roberts, Telluride.com's Marketing Manager. "The outdoor activities, beautiful mountains, live music and bluegrass cult-like followings are almost identical. Railroad Earth, Sam Bush, Greensky Bluegrass, Larry Keel and others are all Telluride Bluegrass Festival staples... it's a perfect fit," said Roberts.
RRE's Music On the Mountaintop will return for a second year to the Grandfather Campgrounds in Foscoe, North Carolina. The picturesque venue is located approximately ten miles from Boone, North Carolina, providing potable water, several public restrooms and bathhouses, a public store, and plenty of shaded campsites.
Additionally, RRE's Music on the Mountaintop will expand to include late night shows (Friday and Saturday), VIP, Summit VIP and All-Inclusive ticket options, music workshops, daily yoga classes, onsite cabin rentals, and a new offsite parking location just miles away.
General Admission tickets are offered starting at $99. The price includes three days of music, camping, and an alcohol fee. VIP packages are available this year with two levels, Ridge VIP and Summit VIP. Details on the VIP experiences will be announced in the coming weeks. Tickets are available online at musiconthemountaintop.com.
Railroad Earth's Music on the Mountaintop is produced by Yellow Dog Entertainment LLC and hosted by Railroad Earth. Visit musiconthemountaintop.com for the most up to date information.
About Telluride.com
Telluride.com is owned and operated by Telluride Alpine Lodging - the longest-standing, locally-owned and operated lodging company in the Telluride region. Offering a wide selection of hotel rooms, vacation homes and condominium rentals in both Telluride & Mountain Village, Telluride.com is the only place to look to find the perfect Telluride vacation rental.
###
Media Contact:
Hart Roberts
Telluride.com
919-471-4798
Hart(at)Telluride(dot)com
@hartwellskis