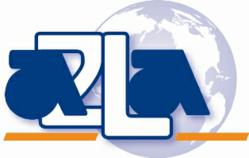 A2LA is now accepting applications for accreditation of Environmental organizations that perform field measurement and sampling
Frederick, MD (PRWEB) August 13, 2012
The American Association for Laboratory Accreditation (A2LA) is proud to announce the addition of the Field Sampling and Measurement Organization (FSMO) Accreditation Program to its established Environmental Program. A2LA is currently accepting new applications for accreditation of organizations that perform testing or sampling in the field. Furthermore, A2LA is working with existing accredited laboratories that wish to add the FSMO requirements to their current recognitions.
A2LA has been preliminarily approved by The NELAC Institute's (TNI) National Environmental Field Activities Program (NEFAP) to provide accreditation to FSMO's. A2LA's preliminary recognition by TNI was achieved in 2011. Several of A2LA's veteran environmental assessors have successfully completed TNI's NEFAP Assessor Training course and are qualified to perform the FSMO assessments.
FSMO accreditation is based on A2LA's assessment of an organization's performance including their quality management system, procedures, staff technical competence in field measurements and sampling activities and reporting. The FSMO requirements are based on the ISO/IEC 17025:2005 structure and include additional requirements that specifically address challenges and circumstances unique to laboratories and other types of organizations that perform fieldwork.
A2LA is a nonprofit, non-governmental, public service, membership society based in Frederick, Maryland, United States of America. Its mission is to provide comprehensive, third-party accreditation services for testing and calibration laboratories, inspection bodies, proficiency testing providers, reference material producers, and product certification bodies. Services are available to applicants whether they are private, federal, state, or academic and regardless of their size and ownership status. (A2LA accredits both Third-Party as well as in-house laboratories). A2LA is internationally recognized and is the largest, multi-discipline accreditation body in the United States. A2LA welcomes applications for the accreditation of many types of conformity assessment bodies.
Interested parties are encouraged to contact Lauren Smith (lsmith(at)A2LA(dot)org) for information regarding the FSMO program.