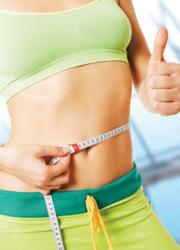 Do it! It will change your life for the better
London, Northampton (PRWEB UK) 14 August 2012
Dr. Marilyn Glenville claims "yo-yo dieting for a number of years, by either restricting food intake or trying different diet drinks or pills, make it likely that one could be deficient in a number of vitamins and minerals."
Research has apparently shown that certain vitamins, minerals and amino acids can help people to lose that Fat Around the Middle more quickly than with just changes in diet alone.
Dr. Marilyn Glenville PhD, a registered nutritionist with over 30 years experience, specialising in women's health and an award winning author of 10 international best selling books including 'Fat Around the Middle – Lose that bulge for good', will be making a rare appearance at Homefield Grange, Manor Road, Rushton, Northamptonshire NN14 1RH on Saturday 8th September, to talk about how to shift that excess fat by following her 'unique and proven to work' techniques.
She says "Having too much Fat Around the Middle can increase the risk of heart disease, diabetes, cancer (especially breast cancer), high blood pressure and Alzheimer's."
Company information
Homefield Grange is a dedicated, established and permanent spa retreat open 51 weeks of the year, assisting clients making positive changes towards their health and well-being. This caring team of qualified practitioners will provide all the help one would expect from a professional organization.
For more information about Homefield Grange visit http://www.homefieldgrange.co.uk
or call 01536 712219 or you can email enquiries(at)homefieldgrange(dot)co(dot)uk
For more information about Dr. Marilyn Glenville please contact Sammy Hood
at The Natural Health Practice Ltd – 01892507596 or email sammyhood(at)hotmail.co.uk