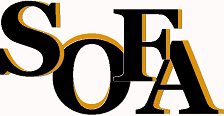 Councilman Darrel Moore, of the Berkeley City Council, commented, "Financial literacy is absolutely crucial in today's economic environment.
San Diego, CA (PRWEB) August 09, 2012
Financial hardships no longer need to be a rite of passage. The Society for Financial Awareness (SOFA) was established to end the financial illiteracy that plagues the nation. SOFA continuously works to alleviate these hardships in America, one community at a time.
Ending financial illiteracy is the passion and mission of SOFA. This nonprofit organization was founded twenty years ago to spread financial education across America. SOFA is a nonprofit educational speaker's bureau with hundreds of members that share the same passion and mission.
Current financial statistics are staggering.

Only 25% of Americans feel confident in their ability to manage their personal finances, American households - Fort Worth Business Press 2002
On average, have saved only $40,000 for retirement - The Observer, 1/12/04
Only seven states (Alabama, Georgia, Idaho, Illinois, Kentucky, New York, and Utah) require students to demonstrate a minimum level of proficiency in personal finance before graduating high school. - NCEF, Survey of the States
These statistics can be changed, reversed, and alleviated very simply by obtaining knowledge. SOFA works hard to provide this essential financial information to everyone across America through sponsored free financial seminars and workshops. The attendees leave the events feeling empowered and confident about their financial future.
With a servant's heart people from a variety of professions enroll in to become educational speakers. They become a speaker for SOFA to spread essential financial information to their local communities through these events. The members are supported by SOFA to be a vehicle to spread financial education.
SOFA is continuously looking for more platforms to spread these valuable lessons. SOFA's end all vision is to have financial education in schools, workplaces and communities across the nation, education available to everyone at no charge. Having these programs as required educational classes will ensure that all Americans are financially educated. Staring with the adolescents to adults, we will ensure that people will never be financial lost again.
For more information on SOFA go to Sofausa.org, Facebook.com/SOFAUSA wmail kpayne(at)sofausa(dot)org or call 858-268-7091.