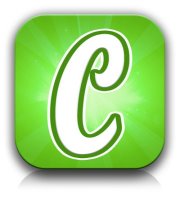 To socially connect through a game is what people are asking for
(PRWEB) August 20, 2012
JN Interactive is a company by two brothers that started out by investing their only income into two MacBooks. Nahir who is the lead developer and Jean, the lead designer, created Connect5 With Buddies because of the love for the classic game Five in a row, and because of the lack of social networking games on the App Store. Bringing the recipe to iOS couldn't be anything but exciting. So going from nothing in the basement to programming Connect5 With Buddies, the game has now hit the App Store!
One of the most popular boardgames ever made is called Connect5 (= five in a row or Gomoku). Of all the apps on the App Store, Connect5 With Buddies is one that every iPhone owner should have.
The rules are simple, the players take turns in placing bricks on empy squares. The first to connect 5 of his own bricks in a row either horizontally, vertically or diagonally wins.
Nahir Kerkinni one of the creators of Connect5 With Buddies says: "Playing through the social media, and to socially connect through a game is what people are asking for and we're not seeing that many games on the App Store with these features and therefor the birth of Connect5 With Buddies."
Connect5 With Buddies gives users the chance to connect their Facebook account to the game in order to make it even easier to find friends to either invite or to play with. More people want to play games where they play against a real opponent and not a computer, thus being able to interact with the opponent. These types of games are what we will see more of in the future.
For more information: http://facebook.com/connect5app