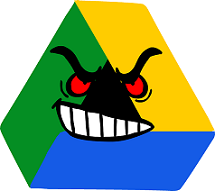 San Pedro, CA (PRWEB) August 06, 2012
Google is a well-established name in the internet world, and has a range of products that users everywhere are happy to use on a regular basis. In Google Docs, for example, it provides a selection of tools and templates that enable people to produce work that looks effective and professional, and its web search facility provides access to billions of pages across the internet. Many other services are available from Google, too, such as instant translation across fifty languages, and up-to-thee-minute news reports from across the globe. Google Drive is another product that is sure to meet the needs of many, with features such as file sharing, file syncing, free file storage up to 5GB, cost-effective paid-for plans, and file versioning, which automatically keeps files for thirty days, and forever if required.
In common with many newly-launched products, there are a few issues with Google Drive that have caused some concern; one of them is customers' privacy, and it is the ambiguity of Google's unified Terms of Service, as highlighted in Nilay Patel's press release in The Verge on 25th April 2012, http://www.theverge.com/2012/4/25/2973849/google-drive-terms-privacy-data-skydrive-dropbox-icloud that have caused the concern. Google has addressed the issue, and reassures users by telling them that 'what belongs to you, stays yours'.
Some other problems with Google Drive are fairly common, and can be put right easily. Abhishek Bhatnagar highlighted some of them in his article in Troublefixers on 7 May this year, http://www.troublefixers.com/fix-google-drive-errors/ . For instance, users may get an error message which says 'An unknown issue occurred and Google Drive needs to quit'. To put this right, they need to restart Google Drive. If they see the message frequently, they may also get this one: 'If you see this error repeatedly, try disconnecting your account'. Users then need to restart Google Drive by opening it from the Application folder, then re-syncing files and Google Docs.
Another issue is offline editing. Users can put a Microsoft Word document into their Google Drive, but they can only view it there; they will not be able to edit it. To do that, the file will have to be converted into a Google Document via Google's Web application. Furthermore, as PCWorld's Tony Bradley points out in his article in TechsZone on 28th April 2012, http://techszone.blogspot.fr/2012/04/google-drives-six-substantial-slip-ups.html, 'You can't edit Google Docs in your Drive Cloud from an offline computer; you can only view them. For novice cloud users, the relationship between Google Documents and offline documents can be pretty confusing'.
Google's comprehensive range of products has many loyal users and, with its new cloud storage service, it has created a seamless way for them, and future users, to transfer their data to online storage efficiently and securely.
Choosing any online service with which to entrust data involves a commitment, not only in terms of finance, but in confidence, too. To help them make such an important decision, users would do well to refer to http://www.online-backups.net and Google Drive Alternatives for a definitive and informative article outlining the privacy issue with Google Drive, and recommending several alternative services.
About Online-Backups.net:
Online-Backups.net was created in order to guide and assist people toward better product choices.
Further information:
Russell Bruce
Webmaster and Administrator
Adversite LTD
online-backups.net