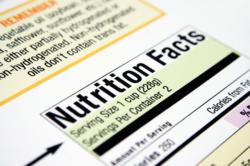 Armed with reliable knowledge we can all start making better choices for our health" said Pete Markovic (CEO)
Newcastle, Australia (PRWEB) August 15, 2012
Bad lifestyle choices are the major cause of disease and ill health fuelled by processed foods and sedentary lives.
A myriad of information exists which often overwhelms and confuses making it difficult for one to make good choices for all the family.
America's U.S. healthcare bill is now 2.5 trillion; three times the size of the defence budget, clearly this trend, is a major concern.
Prior to World War One, lung cancer was considered to be a rare disease, which most physicians would never see during their career. Similarly, many of the diseases that are all too common today were rare 100 years ago.
The benefits of living in the modern world are unquestionable; medical and technological advancements, global consciousness and many more improvements also come with a price.
Some of the consequences are ill health such as diabetes; heart disease and cancer which may be at least partly attributed to lifestyle choices have seen a general decline in health for people of all ages. Stress, nutritional deficiency disorders and sedentary lifestyles are all contributors in the modern life health dilemma.
GoodHealthWord.com intends to offer information beginning with a minimum action plan that allows one to begin a program of good health right away. The site will provide information from trusted sources that will guide and inspire one to take action toward better health.
The information will be an easy to follow guide format in the form of step by step guides in text and pictorial form, along with supporting videos.
The website offers:
1. Four Steps to review one's health
2. Nutrition guide and information
3. Fitness guide and information
4. Motivation
5. Self-help and personal development
6. Free membership and community
7. News updates for healthy living
About Goodhealthword.com
Founded in 2008, Goodhealthword's mission is to educate people to get the best from life with healthy living advice and tips. Accurate, clear and easy to follow steps to good health. Goodhealthword is privately held and located in Newcastle NSW Australia.
Contact Information
Company: GoodHealthWord.com
Address: Level 1, 31 Beaumont Street
Hamilton NSW 2303 Australia
Phone: 61412 350 513
Website: http://goodhealthword.com
Email:goodhealthword(at)gmail(dot)com