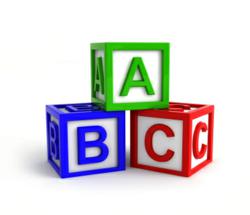 The features that Google can offer offset against zero-cost licensing model is making for an easy business case against the enormous service wrappers which more traditional education IT providers have historically offered.
UK - (PRWEB UK) 6 August 2012
London: As companies such as ITV, Roche and Jaguar Landrover have made the transition, and more recently one of the biggest names in banking BBVA, Google Apps for Business is gaining an increasing market share as a provider of email and collaborative platforms and is simply driving the SAAS concept forward.
And it is not difficult to see why - a simple cost model (£33 per user per year) which delivers core functionality of 25GB email storage per users, shared calendars, contacts, Google Drive, Sites and Groups is making it difficult for executives not to see the value in Google's cloud based proposition. What's more, they are able to make use of Google's infrastructure for their own businesses which affords levels of security and redundancy which are simply not achievable for most organisations.
In short, Google, with Google Apps, is tackling Microsoft head on in the enterprise space and IT think tanks such as Gartner are now paying attention. But what of Google's activity outside of the business world - it might be worth taking a step back from our business leaders of today and focus on the educational revolution that is happening in schools and universities all over the world which will ultimately create a new generation of workforce that does not accept Microsoft as the standard.
Google Apps for Education has brought over 16 million students and staff together in a cloud based collaborative mail environment which has revolutionised the way students and teachers work and interact with each other. The offering is the same as the business proposition:
Gmail for education offers 25 GB of storage per user, powerful spam filtering, integrated voice/video conferencing, and a 99.9% uptime SLA. All hosted by Google. Powerful collaboration with Google Drive, calendars, groups and sites.
The difference is that the licenses are free.
The shift to Google Apps for Education is prevalent throughout Key-12 and higher education alike. Institutions like The University of Westminster, The University of York, University of Southern California and the Watershed School have all gone Google, not to mention state services like Oregon State Department of Education.
The benefits to institutions Going Google are numerous; some of the most important ones include the ability for both students and staff to access emails and files from home and at work. This, in theory could eliminate the need for memory sticks, lost work and so forth. It can also be used to enhance communication between staff and students whilst providing an instant and reliable file back-up system in the cloud. Google Apps can be managed the way you want and has countless opportunities to enhance teaching and learning in the classroom.
Robert Hulme, Students Union President at Loughborough University talks about the university's experience with Google Apps. "The feedback from the Google pilot [of 300 students] was hugely positive, and it was clear that Google Apps would be a huge success with students." Phil Richards, Director of IT, notes, "In any organisation, there can sometimes be inertia against doing things in a different way. In this case, we were pleased that the pace of our move to Google was driven strongly by our fee-paying customers – the students. Strong involvement of students, right at the centre of this project, was the key to moving this work forward quickly and successfully." Aside from saving £250 000 on server hardware, cooling and power over refreshing the old in-house email system, Loughborough University also benefited from converting student's accounts into an alumni account upon graduation. This enabled over 5000 students to retain data on leaving the institution since its inception.
One of the biggest drivers we are seeing in the migration to Google Apps for Education is the shift that is currently occurring between schools and their LEAs -particularly as schools are moving to Academy status. The features that Google can offer offset against zero-cost licensing model is making for an easy business case against the enormous service wrappers which more traditional education IT providers have historically offered.
How does a school go about migrating and what are the costs involved in performing the migration? Just like Google Apps for Business, Google gives you the opportunity to apply for Educational licenses direct to them but both businesses and schools alike want to work with a Google Partner to help them in their delivery and guide them through the technical and change management transition of moving away to a cloud based infrastructure.
AppsCare® (powered by Netpremacy Global Services) is a world leader in cloud service provisions, supporting over 2500 customers in 33 countries. British International, the parent company of six of the most prestigious educational institutions in Kuwait has chosen AppsCare, Google Enterprise Premier Partner to deliver Google Apps for Education to its education users across the country, which includes The British School of Kuwait. AppsCare's team of Google certified engineers and change management department have a proven track record of both overseas deployment and experience with a wide range of educational establishments.
AppsCare are working with many schools and universities to guide them through the transition to Google Apps for Education and are proud sponsors of the Google Apps European Education Summit in Prague, October 2012.
Their fortnightly newsletter provides latest industry news, tips and 'how to' features and useful information about cloud computing, to subscribe to their mailing list click here.
Follow @AppsCare | Follow @Netpremacy