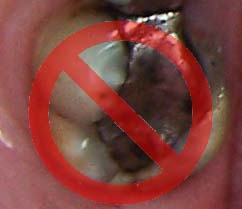 "Although still controversial, many patients are requesting Mercury Free and Mercury Safe dental care."
Middletown / Red Bank, NJ (PRWEB) August 07, 2012
Middletown, NJ Dentist Dr. Robert Korwin is using a mercury safe protocol of supportive oxygen, latex free barriers, and high volume evacuation with water spray during the amalgam removal procedure. Treatment is limited to no more than one quadrant per visit, so exposure to mercury in those patients is successfully kept to a very low level.
Some of these patients, who were referred by their physician, presented for treatment with a history of various medical problems and requested treatment in this manner in order to prevent exposure to mercury during removal of old and defective amalgams. Treatment was planned in stages to occur in conjunction with their physician's recommendation.
Although mercury fillings have been used for over 150 years, the belief that mercury should not be used in the mouth is gaining acceptance worldwide. Substitute materials have their drawbacks as well, however. Dental ceramics are brittle and have limited use in patients who clench or grind their teeth. The cost of gold as a filling material has risen substantially, while tooth colored filling materials, at one time had substances which mimic estrogen. Newer dental materials are now manufactured without these substances.
Dr. Robert Korwin has been a pioneer in the discussion of mercury and its use in the dental office. He wrote and presented scientific information in an instructional video for dental students about safe use of mercury in 1980, and lectured in the University of Pennsylvania to dental and dental hygiene students about mercury exposure in the dental office during the period of 1980 to 1983. He conducted research into the use of mercury amalgam by dentists, and the relationship of mercury vapor in their offices in Pennsylvania in the 1980's. Dr. Korwin invented a safer method of dispensing mercury amalgam for dental use, receiving a U.S. patent for this method in 1983. Dr. Korwin's Advanced Dentistry is currently mercury free as well, placing no mercury containing restorations.
About Dr. Robert Korwin
Robert Korwin DMD, MICOI, MAGD is a renowned general dentist with 30 years of experience, teaching innovating, and practicing in Middletown NJ and Red Bank, NJ. Dr. Korwin has practiced Implantology, Orthodontics, Periodontal Surgery Dental Esthetics, Sedation, Prosthodontics, and many other dental areas for over three decades. He also received three patents in dentistry, and has helped manufacture dental products and launch dental software and training companies.
With extensive academic, clinical and didactic training, he is one of only a handful of dentists worldwide who have dual Mastership awards from The Academy of General Dentistry and The International College of Oral Implantologists. Dr. Korwin is a highest honors graduate of Progressive Orthodontic Seminars, awarded to only 2 of 4,000 students in 24 years Dr. Korwin promotes excellence in preventing orally linked disease and provides highly cosmetic dental repair and reconstruction utilizing orthodontics, implants, surgery, prosthetics and sedation, with laser, digital and computer assisted diagnostics. The practice provides a one stop dental experience and coordinates with patients to maximize their dental health, ensure their comfort and minimize financial concerns.
For more information, please visit http://www.drkorwin.com or call (732) 219-8900.
Media Contact
Robert Korwin DMD
732-219-8900
http://www.drkorwin.com
###