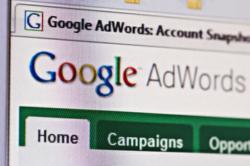 When we started our search, we could not find a marketing agency with experience...
Basingstoke, UK (PRWEB UK) 1 August 2012
Internet marketing for online wine businesses is a growing market, as the cost of wine is set to go up with anticipated tax rises. Marketing Quotes were approached by a new wine merchant business that focuses on mid to high range wines in order to find a marketing agency that had experience in doing marketing for wine merchants. The main focus of the campaign was the PPC advertising and social media presence.
The owner of the wine merchant commented 'we are targeting a niche market, for mid range wines and fine wines rather than every day drinking wines that you can pick up in the supermarket. Gift cases and bottles are also very popular, so this is also an area we are wanting to target as part of the marketing campaign. When we started our search, we could not find a marketing agency with experience, so we asked Marketing Quotes if they could help us out by finding a few agencies that knew the wine industry.'
Anne Richards (who works with Marketing Quotes) added 'it is hard for new businesses to break into an established market, especially when the market has big players that already own a large market share. We do advise all new companies to get advise from a few PR agencies initially, to get some groundwork marketing exposure, but with internet based businesses, it is a little different. PPC can be a good route, as getting listed naturally will take a lot of time and a lot of investment, so PPC is really the only option unless they have significant investment.'
About Marketing Quotes - Marketing Quotes is a free service to UK businesses to help get free advice and quotes from SEO companies and marketing specialists that know their industry.