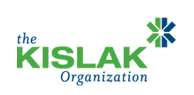 Runaway Bay is a quality property in a quality location, and presented the perfect opportunity for us
Miami Lakes and Pinellas Park, FL (PRWEB) August 01, 2012
The Kislak Organization, a national real estate investment firm headquartered in Miami Lakes, Florida, has entered the Tampa Bay area market. The firm recently closed on the purchase of Runaway Bay Apartments, a 192-unit multifamily community in Pinellas Park.
"We have been looking at the Tampa/St. Petersburg area for a number of years," said Tom Bartelmo, president and CEO of Kislak. "Runaway Bay is a quality property in a quality location, and presented the perfect opportunity for us."
Conveniently located, Runaway Bay offers attractive one- and two-bedroom apartment homes, and the community amenities include a resort-style swimming pool, clubhouse, fitness center, and playground.
Bartelmo noted that Runaway Bay fits the model of Kislak investment properties throughout the Sun Belt. The Kislak portfolio now includes six multifamily communities in Florida alone, and nearly 2,800 units in properties nationwide.
Backed by more than a century of real estate experience, the firm has established a successful track record of acquiring, repositioning and managing multifamily properties. Its highly regarded JIK Properties operations team is known for efficient and effective property management and oversight. Attention to detail and commitment to community are cornerstones of the organization.
In May, Kislak acquired The Villas on Monkey Island, a luxury townhome rental community in the northeastern Oklahoma's popular Grand Lake O' the Cherokees recreational area. Earlier this year, Kislak completed the $4 million renovation of three financially distressed properties in Pensacola, Florida. Many local vendors and contractors collaborated in the effort to reclaim and restore the communities, which included many uninhabitable units. The projects created employment for hundreds of individuals and dozens of businesses in the area, and made hundreds of high-quality homes available.
"Florida really is our backyard, and we understand the state and the markets well," Bartelmo said. "We look forward to bringing the personal, high-quality Kislak touch to the Runaway Bay community as we continue looking for additional opportunities in this popular market."
About The Kislak Organization
Established in 1906, the privately held Kislak Organization is based in Miami, Florida. Its primary lines of business are multifamily apartment community ownership and management, tax certificate investment funds, and a multifamily and commercial real estate brokerage in the Northeast. The organization invests and operates nationwide on behalf of the Kislak family and its partners. For more information, visit http://www.kislak.com.
Media Contact:
Cynthia Wine, The Kislak Organization
305 364 4214 / cwine(at)kislak(dot)com
Rental Contact:
Runaway Bay Apartments
4701 88 Avenue North
Pinellas Park, Florida 33782
727 541 3551
http://www.jikproperties.com