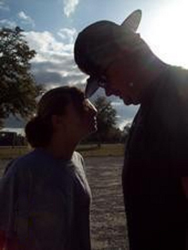 "Any teen can be turned around" - Jeffery Crider, Retired USAF First Sergeant
Crestview, FL (PRWEB) August 14, 2012
When teens get involved with bad crowds and adopt self-destructive behavior habits, parents are often unsure about how to begin improving their behavior. Project Pyramid, a private "boot camp-style" program for at-risk youth, intends to demystify the aberrant behavior of unruly teens and provide a comprehensive solution for behavior modification and improvement. The program is spearheaded by retired USAF First Sergeant Jeffery Crider, who considers it the company's philosophy that "any teen can be turned around."
The camp program motivates the reversal of self-destructive and bad behavior by teaching respect, discipline, and self-control. Many teens thought by their parents to be "out of control" suffer from poor self-esteem and an uncertain self-image, and through successful completion of Project Pyramid programs, adolescents can discover the power within themselves to eliminate bad habits and behavior issues.
Many of the behavior improvement strategies employed in the program are easily modified for parents to utilize at home, and Mr. "C" encourages parents to get creative with their discipline. For example, taking away their belongings ie. Game Boy, Cell Phone, Clothing, TV, Computer will get their attention. To be effective you must structure a schedule of good behaviors in order to get their belongings back. This will ensure good behavior from your teen or child. Parents must never lose their cool when navigating confrontations and discipline, in order to keep the balance of power in their favor and provide an example for reasoned behavior.
When problems arise that parents can't handle, Project Pyramid is here to help. The program is targeted for the entire family, requiring participation from everyone to truly improve behavior. An outside program offers creative methods of discipline parents might otherwise never consider, and shows teens how serious these issues become if left unchecked, without ever sacrificing the love and logic necessary for successful behavior solutions.
About the company:
Based in Crestview, Florida, Project Pyramid is a private Juvenile Intervention (boot camp) Program for at risk juveniles. The primary goal of Project Pyramid is to motivate young persons to change their self destructive and at risk behavior. The program is targeted to the entire family and requires buy in from everyone involved. For more information contact Jeffery L. Crider at (850)543-8203. For more information visit their website at http://www.privatedrillinstructor.com.