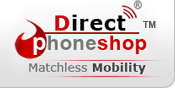 Best Mobile Phone Deals Comparison Portal
(PRWEB UK) 2 August 2012
In any business the numbers should shine like a beacon. This precisely has been the case with Directphoneshop.co.uk, a mobile phone deals comparison website. What started few years back on a relatively minor scale has now grown to a staggering stature both in size and value.
Over one thousand mobile phone handsets selling at dirt cheap prices and covering the entire spectrum of mobile phone makes and models is just one of the facts. Customers have the privilege of choosing from amongst a mind boggling four to five million mobile phone deals selling them at arguably best prices anywhere is another.
Mobile phone deals of all kinds have always been Directphoneshop's strong wicket. SIM free, contract phone deals, pay as you go along with the other related deals and offers like SIM only, mobile phone upgrade deals, refurbished mobile phones, mobile broadband deals, data plans, mobile phone with free gifts all make this portal a dream come true mobile phone deal comparison site.
What is provided is not any regular set of cheap mobile phone deals, but a virtually irresistible treasure trove of deals, offers and still more!
The network service carriers are all there – O2, Orange, Three Mobile, T-Mobile, Talkmobile, Vodafone, Virgin Media. As are the leading mobile phone retailers – buymobilephones, mobiles.co.uk, affordable mobiles, E2save, onestopphoneshop, phones4u, Dialaphone, carphonewarehouse, the 3 Store, etc. All are supporting Directphoneshop in its march towards including more and more happy and satisfied customers to its already impressive list.
With Directphoneshop, the customer is not just the king or queen but made to feel like one too. Higher numbers are obtained by keeping things pretty direct and simple to the average customer.
Direct mailers, reviews, forums, blogs and news stories keep one ahead of the rest in this bewilderingly confusing world of mobile phones.
Adding immense interest is the periodically held Like and Win contests, where the buyer stands to win the prize of a smashing new smartphone handset.
User-friendliness is taken to the next level with Directphoneshop. So much so that it is a broad guess that buying the Samsung Galaxy S3 at the cheapest price possible anywhere is done faster here than saying out aloud Sam – sung – Galaxy - S 3 in a leisurely manne.
Whether it is any budget phone or the middle market or the higher-end smartphone, they are all laid out on a highly tempting platter for the buyer to gobble up!
Moreover, it is not just mobile phones and Smartphones, all tablets sell through this mobile devices comparison site at lucrative prices as well.
With this kind of figures and data supporting, why would any potential mobile phone customer ignore Directphoneshop? Well, they don't!
With seven years of rich experience behind it, Directphoneshop is considering a revamp. Valued readers are requested to provide generously their feedback on the way ahead.
A big thanks!
http://www.directphoneshop.co.uk is a leading mobile phone comparison portal that is catering to the UK mobile phone marketplace. It covers all the various makes and models of mobile phones and smartphones – Apple, Blackberry, Nokia, HTC, Samsung , Sony Mobile, Motorola, LG, Acer – along with all the network carriers and their mobile phone deals.