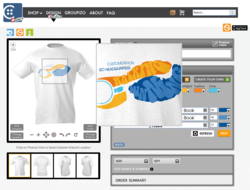 Chicago, IL (PRWEB) August 21, 2012
Izo helps runners beat costs with winning deals on wicking fabrics and other technical gear in the fall season. Responding to the popularity 5k races and other running events this year, Customizo.com's online catalogue offers a spectrum of performance apparel appealing to fair weather joggers and seasoned marathoners alike.
Participants appreciate swag suitable to the sport, so Customizo offers a discount to event organizers on performance race gear including wicking tees, caps, visors, and bags in which to keep it all. Carrying top tier brands such as Nike, Reebok, and Adidas alongside value options such as A4 and Gildan, Customizo's product diversity ensures there is a product for every occasion during the fall running season.
The online Design Studio features a selection of free running and marathon themed customizable templates. Users can also upload their own artwork such as race designs and sponsor logos, or add graphics and text to photos taken using Snapizo, Izo Brand's mobile application.
About Customizo and Izo Brands: With Customizo, Groupizo and Snapizo, Izo is knitting the framework for the future of e-commerce with a multi-faceted set of innovative product customization and design tools, a unique group collaboration interface, and mobile media distribution applications. Izo's mission is to be the most customer-centric, creative, and innovative company in the custom apparel and promotional products industries.