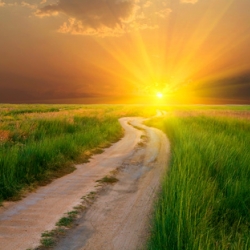 Changes are due; but it's not the end of the world, it's just the end of the world as we know it.
Los Angeles, CA (PRWEB) August 16, 2012
Due to the recent buzz in internet chat rooms and message forums about Mayan prophecies and ancient calendars, PsychicsUniverse, a new online spirituality network, publicly announces "you do not need to worry." Doomsday preparation shows and websites are at red alert. The media has been reporting the 2012 frenzy, from online psychics to Hollywood.
Some might be wondering what the fuss is about, while others have been scared to death.
On the Winter Solstice – which falls on December 21st – the current Mayan calendar comes to the end of a 5,125 year-long cycle.
Many claim that astronomical events like black holes, rogue planets, giant comets and planetary alignments are headed our way. These events are expected to cause polar shifts, world-wide catastrophic disasters and the end of the world.
While all the fuss is enough to drive anyone to panic, there is no evidence supporting any of the claims. The Mayan calendar may be coming to the end of a cycle, like ours does at the end of every year, but they had no prophecies about doomsday.
NASA reports that not a single, credible scientific source reports cataclysmic astronomical events. Likewise, no credible environmental sources are expecting disasters to bring the planet to ruin within the next few months.
Astrologically, December 21st, 2012, is going to be a big let-down. Charts for 12/21/12 show nothing significant occurring that would hit at the kinds of disasters being predicted.
The fact is, 12/21/12 is going to be an ordinary day.
What's coming for 2012 has already been set into motion. The 21st of December is not the beginning or end of anything. Changes are due; but it's not the end of the world, it's just the end of the world as we know it.
In this year and the next, the Chinese zodiac explains why this is the year of the "lucky dragon", and the "wise snake"; these herald in wisdom and cosmic awareness. In 2013 and beyond, resistance to these positive changes will begin to decline.
PsychicsUniverse has come out and announced "You can relax." By being aware of the changes to come, individuals can take full advantage of creating positive changes for their own future. PsychicsUniverse advises individuals to spend more time nurturing your own spirituality, meditating and healing your spirit. For those that still feel uneasy, try speaking with a trusted psychic at a online psychic chat platform to help give you more insight.