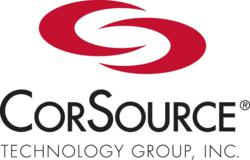 We are glad to reinforce our U.S. channel with a leading player such as CorSource. Together, we can make corporate networks and the cloud more secure.
Portland, Ore. (PRWEB) August 08, 2012
CorSource Technology Group today announced that it has partnered with VASCO Data Security International, Inc. (Nasdaq: VDSI) (http://www.vasco.com) to jointly solve the growing identity assurance challenges that organizations face when dealing with Cloud security, mobility and regulatory compliance issues. By adding VASCO's products to its offerings, CorSource can identify assurance solutions for the next generation of corporate IT networks.
"We are glad to reinforce our U.S. channel with a leading player such as CorSource," said Jan Valcke, VASCO's President and COO. "Together, we can make corporate networks and the cloud more secure."
The channel partnership will deliver on solutions for companies as they address such issues as identity and data protection concerns when moving to a cloud-based architecture, and security issues resulting from the new mobile workforce. The solutions are also ideally suited for companies that are dealing with employee productivity and loyalty with the 'bring-your-own-devices (BYOD)' phenomenon, and that are wondering how to securely extend applications on new platforms.
"Security is a big issue when it comes to mobile, Cloud and other compliance issues," says Andrew Hermann, CorSource Chief Marketing Officer. "By joining VASCO's best-of-breed authentication technology with proven consulting services from CorSource, we can leverage our individual strengths as a single trusted advisor and together identify assurance solutions for the next generation of corporate IT networks."
VASCO is a leading software security company specializing in authentication products. While VASCO offers a complete array of authentication solutions and services to the extremely security-sensitive financial services sector, these services have been expanded to other markets such as business enterprises and the B2B, B2E and B2C markets. These security products and services are continuously enhanced and expanded to meet the changing needs of existing and potential customers. Core solutions include user authentication, electronic signature and digital signature. VASCO's full option approach ensures that authentication technologies are hosted on the single and unique VACMAN® platform that supports over 50 DIGIPASS® end-user authentication devices, whether they are hardware or software-based.
CorSource provides the high-level strategic guidance ISVs and SMBs need to succeed in the fast-moving, highly competitive world of software development and IT. It is the only company of its kind to offer strategic consulting, software development and technical staffing services that scale on demand to deliver a faster time-to-market and a tactical competitive edge to ISVs and SMBs. At the forefront of software development consulting for years, CorSource has been helping successful companies around the globe stay ahead of the competition. Its software development consulting services provide unparalleled knowledge, guidance and unbiased expertise on latest technologies, platforms and processes such as Cloud, Mobile, Predictability, Business Intelligence and beyond to define and optimize the path from vision to product release.
About CorSource Technology Group
CorSource Technology Group is the leading provider of strategic consulting, development services and technical staffing that businesses need to succeed in the fast-moving, highly competitive world of software development and IT. CorSource is headquartered in Portland, Ore. with an office in San Mateo, Calif., serving SMBs and ISVs nationwide. Learn more at http://www.corsource.com and follow us on Twitter: @corsource.
About VASCO
VASCO is a world leader in strong authentication and e-signature solutions, specializing in online accounts, identities and transactions. As a global software company, VASCO serves a customer base of approximately 10,000 companies in over 100 countries, including more than 1,700 international financial institutions. In addition to the financial sector, VASCO's technologies secure sensitive information and transactions for the enterprise security, e-commerce and e-government industries. For more information, visit http://www.vasco.com.
Forward Looking Statements:
Statements made in this news release that relate to future plans, events or performances are forward-looking statements. These forward-looking statements (1) are identified by use of terms and phrases such as "expect", "believe", "will", "anticipate", "emerging", "intend", "plan", "could", "may", "estimate", "should", "objective" and "goal", "possible", "potential", and similar words and expressions, but such words and phrases are not the exclusive means of identifying them, and (2) are subject to risks and uncertainties and represent our present expectations or beliefs concerning future events. VASCO cautions that the forward-looking statements are qualified by important factors that could cause actual results to differ materially from those in the forward-looking statements. These risks, uncertainties and other factors have been described in greater detail in the Annual Report on Form 10-K for the fiscal year ended December 31, 2011 filed with the Securities and Exchange Commission and include, but are not limited to, (a) risks of general market conditions, including currency fluctuations and the uncertainties in world economic and financial markets, (b) risks inherent to the computer and network security industry, including rapidly changing technology, evolving industry standards, increasing numbers of patent infringement claims, changes in customer requirements, price competitive bidding, and changing government regulations, and (c) risks specific to VASCO, including, demand for our products and services, competition from more established firms and others, pressures on price levels and our historical dependence on relatively few products, certain suppliers and certain key customers. Reference is made to VASCO's public filings with the U.S. Securities and Exchange Commission for further information regarding VASCO and its operations.
This document may contain trademarks of VASCO Data Security International, Inc. and its subsidiaries, including VASCO, the VASCO "V" design, DIGIPASS, VACMAN, aXsGUARD and IDENTIKEY.
For more information contact: Jochem Binst , +32 2 609 97 00, jbinst(at)vasco(dot)com