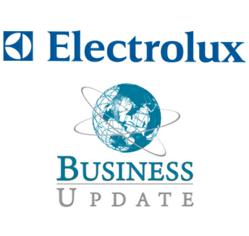 (PRWEB) August 01, 2012
Electrolux Professional announced today that they would be featured in an upcoming episode of Business Update: Food Service in America.
With over 90 years of exciting innovation, Electrolux is a global leader in appliances for professional use and household appliances, selling more than 40 million products to customers in more than 150 markets every year.
This particular episode will focus on cutting edge advancements in the culinary world. From the latest in communications technology for the quick service restaurant industry, to high-tech barbecue smokers, this Business Update series will educate and entertain viewers nationwide.
"Business Update is proud to partner with Electrolux Professional in what will be both an enlightening and entertaining episode," said Charles Cowan, producer for the series. "I am delighted to be highlighting a brand with the history and pride of Electrolux."
In this segment, viewers will be taken behind the scenes of the Electrolux Professional HQ, in Italy. In this exciting piece, television audiences nationwide will gain an in-depth look at the only truly comprehensive kitchen solution for the modern culinary professional.
About Business Update:
Business Update is a corporate-America type series covering the world of business, finance and technology. From Main Street to Wall Street, our award-winning producers take an in-depth look into some of the hottest topics and current trends impacting our society.
About Electrolux Professional:
Electrolux Professional is a leading global supplier to the catering, hospitality and care industry, providing complete, cutting-edge solutions for professional kitchens and laundries.
With the most comprehensive portfolio of products designed according to strictest quality, safety and sustainability standards, and the widest sales and service network worldwide, Electrolux Professional offers customers a high level of innovation and environmental performance
For more information, visit: http://www.electrolux.com/professional